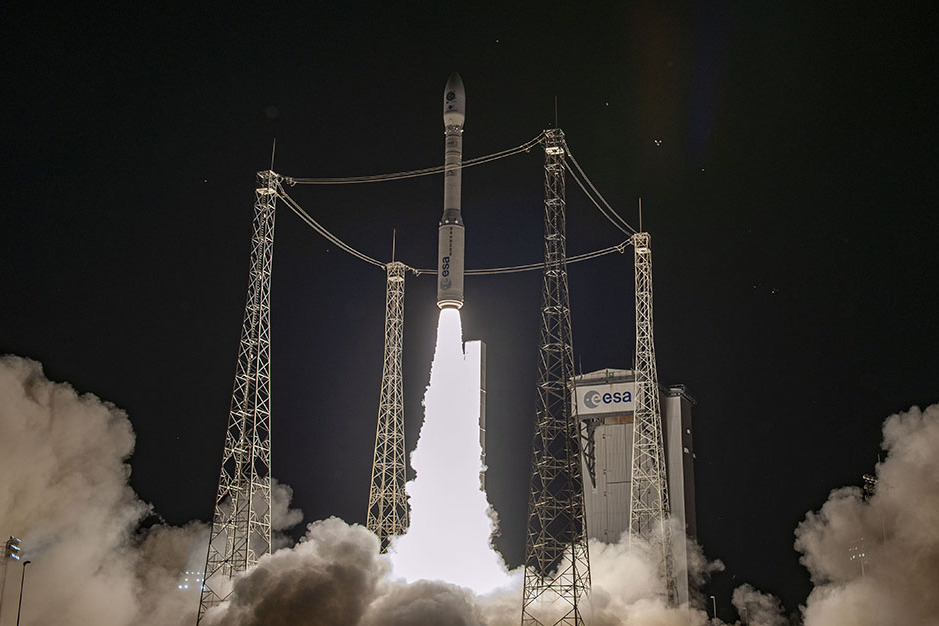 On Wednesday, September 3rd at 01:51 UTC, Arianespace launched Vega flight 16 from Launch Pad 1 at Kourou Space Centre in French Guiana. Onboard were 53 spacecraft from 21 customers in 13 countries, a record for a single European rocket.
To accommodate all of these satellites, this was the first time the Small Space Mission Service payload adapter was used. The satellites have various missions, including technology demonstrations, Earth observation, and communications.
This was the first Vega launch since a failure destroyed the United Arab Emirate's Falcon Eye 1 satellite in July of last year. That failure has been blamed on a manufacturing defect. In a March interview with Spaceflight Now, Avio CEO Giulio Ranzo stated that "[w]e had thermal protection (on the second stage) where the thickness was perhaps less than one millimeter short, so we had a very, very tiny deviation that was undetectable to all the quality checks." Avio manufactures most of the Vega launcher.
A total of fourteen mandatory action items recommended by an independent investigation panel were implemented by Arianespace prior to launch, including a test-fire of the second stage motor to ensure safety.
More Information