On Thursday, September 3rd at 12:46 UTC, another batch of sixty satellites was added to the Starlink constellation by a SpaceX Falcon 9 rocket that was launched from LC-39A at Kennedy Space Center, joining the more than seven hundred Starlinks already on-orbit.
The confusingly named Starlink-11 mission is actually the twelfth Starlink mission. It's called Starlink-11 because it's the eleventh launch of version 1.0 Starlink satellites.
This amazing photo of the F9 being returned to the port was taken by Richard Angle for Teslarati. Check him out on Twitter at @RDAnglePhoto.
For those of you keeping score at home, this was the second flight for this particular booster and the fairing halves were recovered in pieces.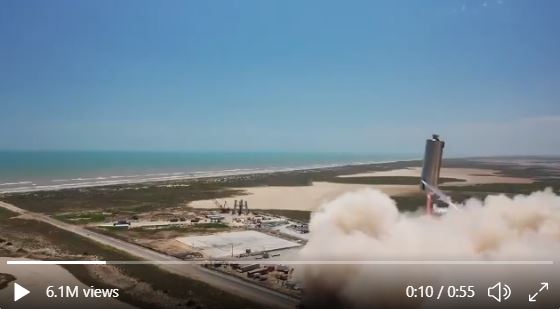 Also on Thursday, September 3rd, Starship SN-6 completed a successful 150m hop powered by a single Raptor engine while carrying a simulated payload.
Afterward, Elon Musk voiced on Twitter what many people who watched it live probably thought: "Turns out you can make anything fly haha"
Oh, Elon… *sigh*
More Information
Hop video (Twitter)