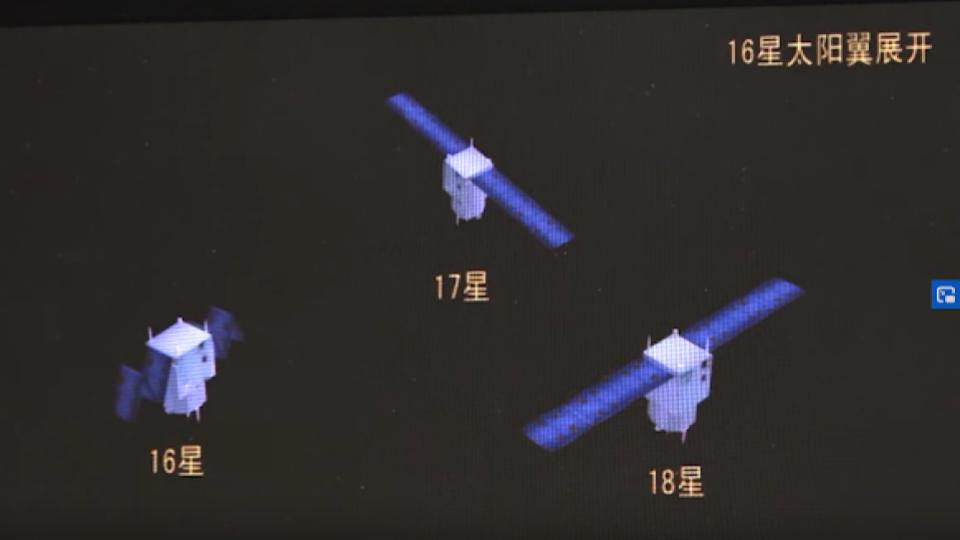 Also on Monday, but this time back in the win column, China's space agency successfully launched 3 new military reconnaissance satellites aboard a Long March 2C (CZ-2C) from LC-3, Xichang Satellite Launch Center at 0343 UTC. First and so far hardest hit by the recent pandemic, China also seems to have reached a point where their mitigation efforts have been balanced with continuing to advance the national spaceflight agenda.
This launch was the third by China just this month, and the sixth successful launch of the year so far. Entitled "Yaogan 30-06," the mission lifted off from Sichuan Province in southwestern China at 11:43 am local time aboard the Long March 2C. This rocket is a 2-stage liquid fueled vehicle which can loft up to 2,800 kg / 6,200 lb into LEO, including Sun-synchronous orbits. After leaving the Earth's atmosphere, the upper stage successfully placed three Earth-observation satellites into their planned low Earth orbits, according to Chinese news agencies.

These are Yaogan 2 satellites, and the name "Yaogan" directly translates to "Remote Observing." Intended for dedicated military use, media outlets have stated before that various governmental and commercial agencies may be able to access the data collected for things like land use, disaster recovery, resource mapping, and so on.
Exact instrumentation on each satellite varies, and precise information on any given satellite is, as you might expect, a little difficult to come by. Some are thought to carry synthetic aperture radar (SAR) in addition to the usual cameras, and others are suspected to have electronic signals intelligence capacity as well, possibly capable of tracking ships via electronic signals detection. At a minimum, they are believed to have ground resolution of below 1m per pixel in various visual and other wavelengths of light. CCTV, an official media outlet in China, announced only that the three new satellites "will be used for electromagnetic environment detection and related technological tests." The trio of spacecraft join the Chuangxin-5 constellation; now consisting of 18 total satellites, the first trio was sent into orbit back in 2017.
No word on whether there was damage associated with falling debris. As you may recall, China typically launches from sites well inland, and so their lower stages routinely crash back to Earth… sometimes on top of buildings and personal property.