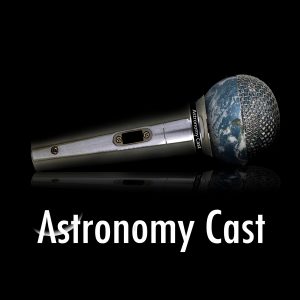 Astronomy Cast is a weekly podcast hosted by Dr. Pamela Gay of CosmoQuest and Fraser Cain of Universe Today. Astronomy Cast takes a fact-based journey through the cosmos as it offers listeners weekly discussions on astronomical topics ranging from planets to cosmology.
You can now enable the Amazon Astronomy Cast skill on your Alexa enabled device (in the US now, Canada soon)!
You just log into your Alexa dashboard, go to the Skills, and look for "Astronomy Cast." Or, even easier than that, just say "Alexa, enable Astronomy Cast!"
You can tell Alexa to skip episodes, back up or jump forward within the same podcast for a certain number of minutes, and many other commands.
Here's a video from another podcast, The School of Podcasting, that shows you how it works!
And Amazon really care about Ratings and Reviews – so make sure to Rate / Review the Alexa skill for us!