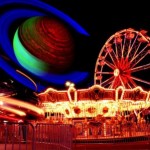 The Carnival of Space is a traveling list of the week's best astronomy blog posts as submitted by bloggers from around the world.
This week is chock full of space news at the Chandra X-Ray Observatory blog. This week we have:
Curiosity's science goals on Mars,
an asteroid disintegrating before Hubble's "eye,"
astronomy tours in Cambodia, and
the spin of a supermassive black hole.
Kudos to the writers of the Chandra Blog for putting together this week's carnival and for bringing us excellent news and pretty astronomy pictures every week.
Find out more about the Carnival of Space at Universe Today.