Want to learn science? We've got entertaining educational – dare we say edutainment – content coming at you from all across the internet. Kick back and take in some science.
PS Our good friends at the Weekly Space Hangout Crew maintain a calendar of all our media and related media content. Check them out!
Live Streaming on Twitch
We're here to bring you space and astronomy news in the moment.
Tune in to catch everything from rocket launches to spacecraft landings, and all the news in-between. Our flagship program is the Daily Space, which airs most Mondays through Fridays at 1pm Eastern, 10am Pacific, 6pm London time.
Check out our Twitch page, and give us a follow!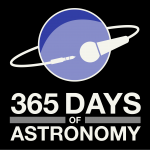 Our Podcast: 365 Days of Astronomy
The 365 Days of Astronomy podcast launched in 2009 as part of the International Year of Astronomy. This community podcast has continued to bring you day-after-day of content across the years. In 2013, we evolved to add video, in 2015 we joined the International Year of Light, and now we are part of 2019's #IAU100 celebrations.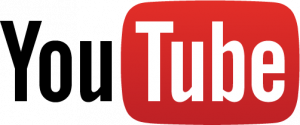 YouTube: Where new & archived meet
We work to collect a myriad of content on YouTube. From old Google Hangouts, to new videos designed to accompany press releases, you can find it all. This means that if you miss an episode of Daily Space on Twitch, you can catch it later the same day on YouTube.
Click on over and click subscribe!