Contest: Design a replica of a rover in KSP.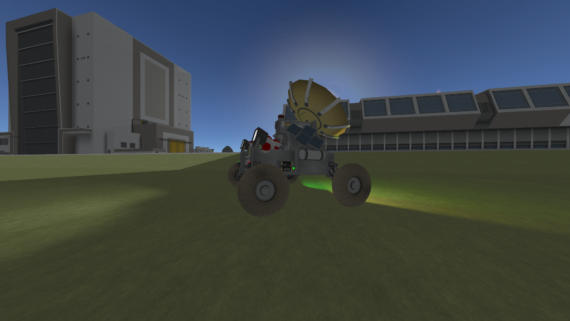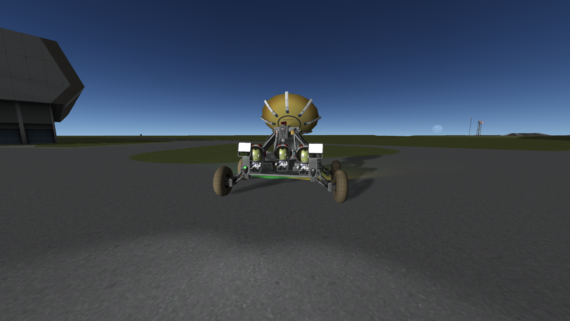 4 Categories (with ideas) :
Mars Rovers (e.g Spirit, Opportunity, Curiosity, Perseverance, Zhurong, Prop-M)
Crewed Moon Rover (e.g Lunar Roving Vehicle)
Uncrewed Moon Rover (e.g Chang'e 3/4, Lunokhod)
Original Rover Design (use your imagination)
Rules:
For simplicity and ease of judging entries, no mods of any kind allowed.
No more than 200 parts per craft. Ask in the channel or send Erik Madaus (@Kerbal01#2869) a direct message on Discord if you have any questions about whether your submission is within the spirit of the contest.
Points:
Points awarded on the fewest parts used.
Points awarded for avoiding the use of "part clipping" which is simply using the game tools to move parts together.
"Accuracy" if submitting for one of the replica categories, which is subjective yes but its a "know it when I see it" sorta thing.
---
Notes:
It's absolutely possible to make robotic mechanisms like hinges and arms and stuff in KSP without mods or DLC. People did that before either were available. And it would give people an Opportunity to show off their Spirit. Here is a video for example.
Goal: No more than 15 entries to keep the workload for judging manageable (they're doing the Con too). Participants can create 1 entry per category.
Contest Submissions:
Screenshots of each rover from top front, one side and bottom submitted to the contest channel in the Con Discord. Please create an album using the free image hosting site Imgur and paste the link into the channel to avoid clutter. Bonus points if you submit a video demonstrating the rover actually moves instead of just looking cool stationary.
Timeline:
Contest will be announced at the beginning of the Con, ends 4 hours before the closing ceremony to give time for judging to occur.

Judging:
Judges decide winners, announce winners at the closing ceremony and discuss each entry. What they did well, what could be improved.
Prizes!!!
Books, Steam keys for KSP's Breaking Ground DLC courtesy of Private Division, and more will go to the top 3 finishers.