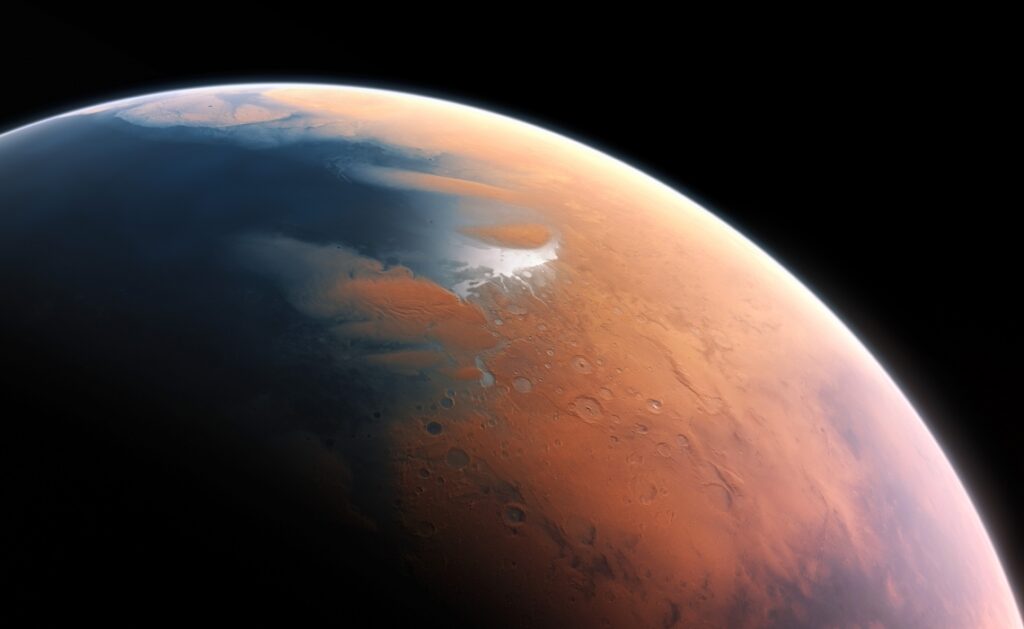 While some scientists have to wait for missions to gather samples, other researchers use models to test their hypotheses, especially when it comes to life on worlds beyond Earth. With planetary protection policies in place, we haven't had any missions that allow for samples that could contain possible life. And with Mars, the prevailing thought is that life could have existed on Mars back during its wet past.
Now, in a new paper published in Nature Astronomy with lead author Boris Sauterey, one team of researchers modeled how an emerging ecosystem of microbes on Mars could have impacted the red planet. For their microsystem community, they used a model of Earth microbes capable of metabolizing carbon dioxide and hydrogen.
What they found is that those particular gases would have allowed the climate to be temperate, with flowing water and thriving microbial communities. However, as co-author Refis Ferriere notes: …our study shows that underground, early Mars would very likely have been habitable to methanogenic microbes.
So, yes, habitable. To microbes. Underground.
However, the models also show that those same microbes would have also caused Mars' surface to become glacial. Martian life caused a chemical feedback loop that drove climate change and essentially destroyed their energy source as the atmosphere thinned out and nearly disappeared. Temperatures dropped, and any surviving microbes would have had to go further underground.
At this point, finding evidence of past life – or possibly current life – will have to likely wait until humans arrive on Mars.
More Information
The University of Arizona press release
"Early Mars habitability and global cooling by H2-based methanogens," Boris Sauterey et al., 2022 October 10, Nature Astronomy