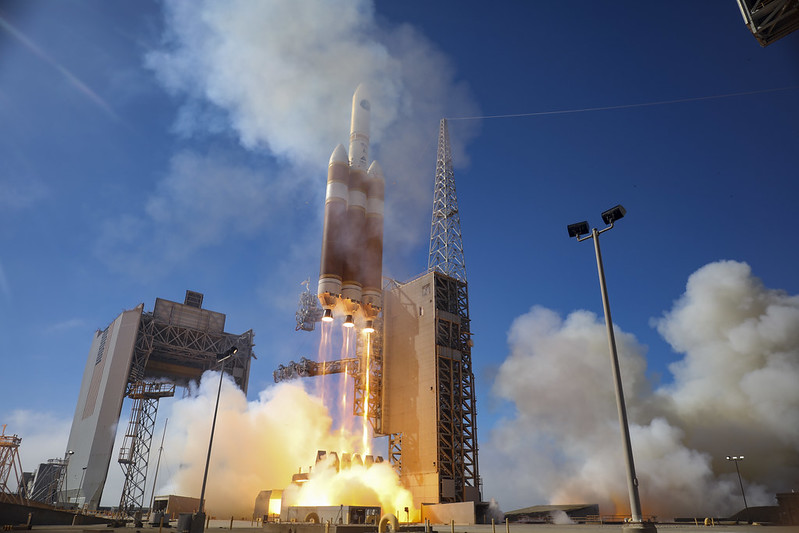 A milestone happened last week: the final west coast United Launch Alliance Delta 4 Heavy took off from SLC-6 at Vandenberg Space Force Base on September 24.
This mission carried a classified satellite into orbit for the National Reconnaissance Office (NRO) inside the rocket's massive fairing. No details were disclosed about its purpose, and as usual, the webcast coverage ended just after fairing separation at the NRO's request. Since they can't exactly hide the launch itself, they do this instead.
The Delta 4, and the Heavy variant, in particular, has a decades-long history of ground equipment problems related to its liquid hydrogen propellant and typically goes through several attempts before finally launching.
This time, however, the Delta 4 Heavy carrying NROL-91 lifted off on its first attempt after teams resolved a few small problems.
The RS-68 engine startup sequence involves dumping large amounts of hydrogen out of the engine which, on ignition, causes a fireball up the rocket that chars the insulation. While alarming if you're not expecting it, this fireball is, in fact, completely normal. Over the years, the startup sequence of the three engines has been refined to make this fireball smaller, but it is still visually striking… and also something we won't see many more times in the future.
Sometime after launch, ULA officially confirmed mission success on their website and social media. The payload was given the name USA 338 in online satellite catalogs, though, of course, its orbit was not listed.
More Information
ULA press release