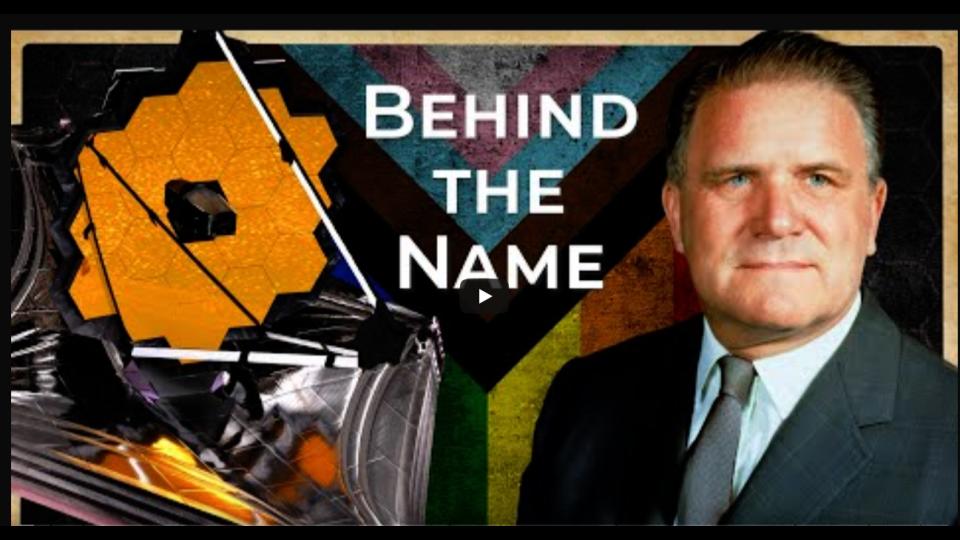 Earlier in the week, there was a teeny, tiny news event you may have missed – NASA and ESA released the first science images from the JWST. If you were watching our live stream on July 11 when the first image was previewed, you may have noticed that, during an hour-long delay, we watched a short documentary on the naming of the telescope. That doc was Behind the Name: James Webb Space Telescope, released by The JustSpace Alliance last week.
The documentary takes a thorough look at the issues surrounding the selection of James Webb as the new name of the Next Generation Space Telescope, as JWST was originally called. We talked about the issues the day the rest of the images were released, from the selection of a non-scientist to the naming prior to launch and Webb's involvement in the Lavender Scare. Much of the information we used came from this documentary.
As an openly queer scientist, the fact that Webb participated in the firing of NASA personnel during the Lavender Scare – when federal employees were targeted, harassed, and questioned for their sexuality – disappointed me personally. That NASA could overlook this fact and basically ignore the sincere request of myself and numerous others within the astronomy community to rename the telescope, well, that made me feel angry, undervalued, and unheard.
It felt like we were all screaming at the clouds until this video came out. With a full list of resources and original documents, the video includes primary historical information, laying out just why so many of us wanted a new name. Numerous queer scientists are interviewed about their thoughts and experiences. And the documentary raises the possibility of using Harriet Tubman's name instead, which I am all for.
I'm not saying this documentary will give you any sense of closure on the issue. In fact, I felt more frustrated by NASA's lack of transparency after watching the video. But I didn't feel alone in that frustration, and I didn't feel unheard. And for that, I am grateful.
So if you are a straight scientist wanting to understand the LGBTQIA+ community's issue with the name James Webb or a queer scientist looking for resources to explain your frustration with NASA, or frankly if you are simply interested in science, this documentary is a solid way to spend 40 or so minutes.