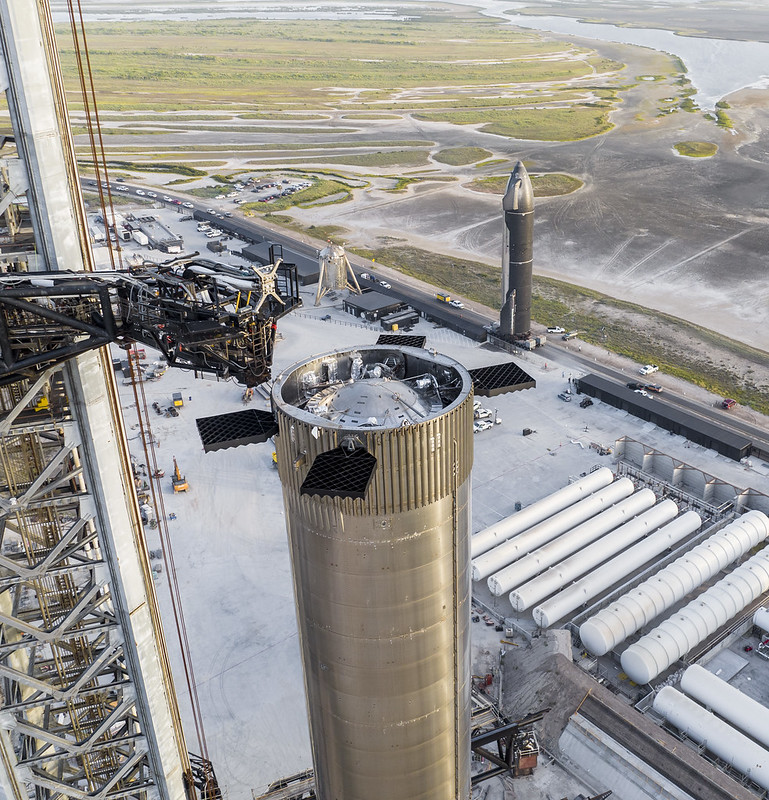 To get it out of the way at the top, the fiftieth Starlink mission launched on a Falcon 9 from Vandenberg Space Force Base on July 11 at 01:39 UTC. The mission launched 46 satellites into a new 97-degree shell of the constellation. The booster landing was successful.
In other SpaceX news, Booster 7 suffered some sort of explosion during testing of its Raptor 2 engines. During a test on July 11, the engines all started flowing oxygen out, which has been observed before as part of a startup test. After a couple of seconds of oxygen flow, the white vapor turned to flames, and debris went flying. Video shot by observers miles away recorded a loud bang. Those videos were posted to Twitter, and SpaceX's CEO commented in a now-deleted tweet that it was "just booster testing". Two hours later, he admitted that it was "actually not good". He further commented there was a risk of "fuel-air explosion risk" with liquid propellants.
As of recording this episode, no reason for the anomaly has been revealed.
We missed it happening this weekend, but Russia launched their latest Glonass-K navigation satellite using a Soyuz 2.1B/Fregat rocket on July 7. The launch was successful.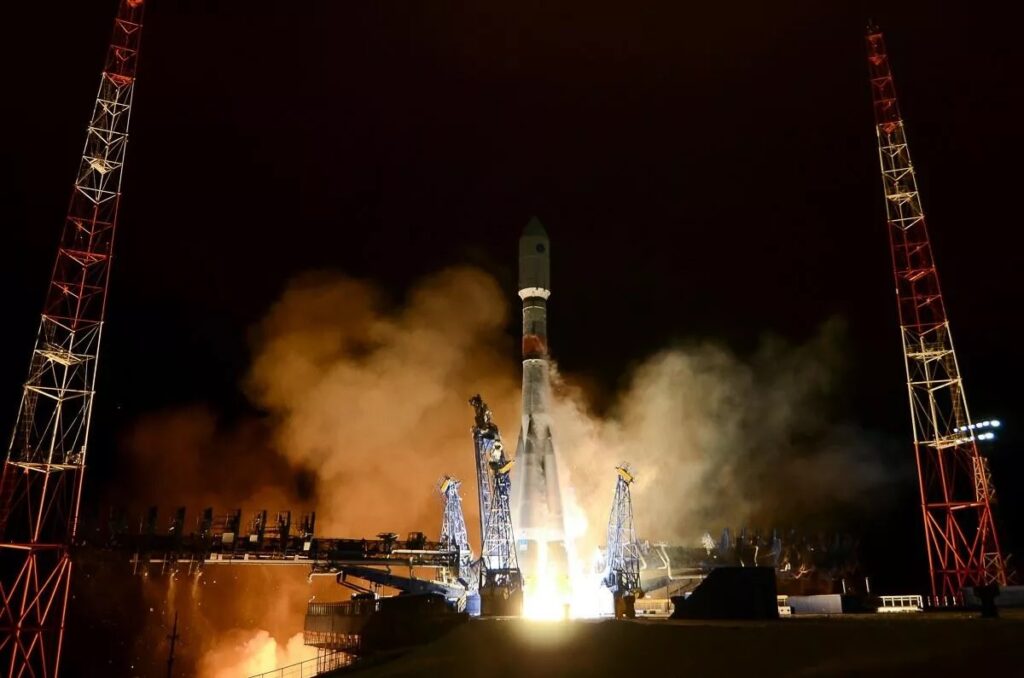 In the first of two launches on July 13, at 06:00 UTC, Rocket Lab launched the NROL-162 mission from LC-1A at their launch site on the Mahia Peninsula in New Zealand. The launch was successful, inserting an unspecified number of classified satellites into orbit. No recovery attempt was conducted.
Rocket Lab continued their tradition of delightful mission names, giving this one Wise One Looks Ahead. This mission is the first of two NRO missions that Rocket Lab will launch in a short period of time. After this launch, NROL-199, nicknamed Antipodean Adventure is scheduled to go up no earlier than July 22 from the other pad at Rocket Lab's launch site, LC-1B.
In related news, Rocket Lab is still in communication with its Lunar Photon space tug almost 700,000 kilometers from Earth. It performed one further burn of its Hyper Curie engine after separating CAPSTONE and is now off doing a mission of its own.
Rounding the last bend with this clown car race of launch coverage, on July 12 at 16:30 UTC, a Long March 3B launched the third Tianlian 2 relay satellite into geostationary transfer orbit from the Xichang Satellite Launch Center in China. Once in geostationary orbit, the satellite will be used to send and receive data from various satellites and even China's space station. Tianlian 2 will also relay telemetry from rockets as they head to orbit.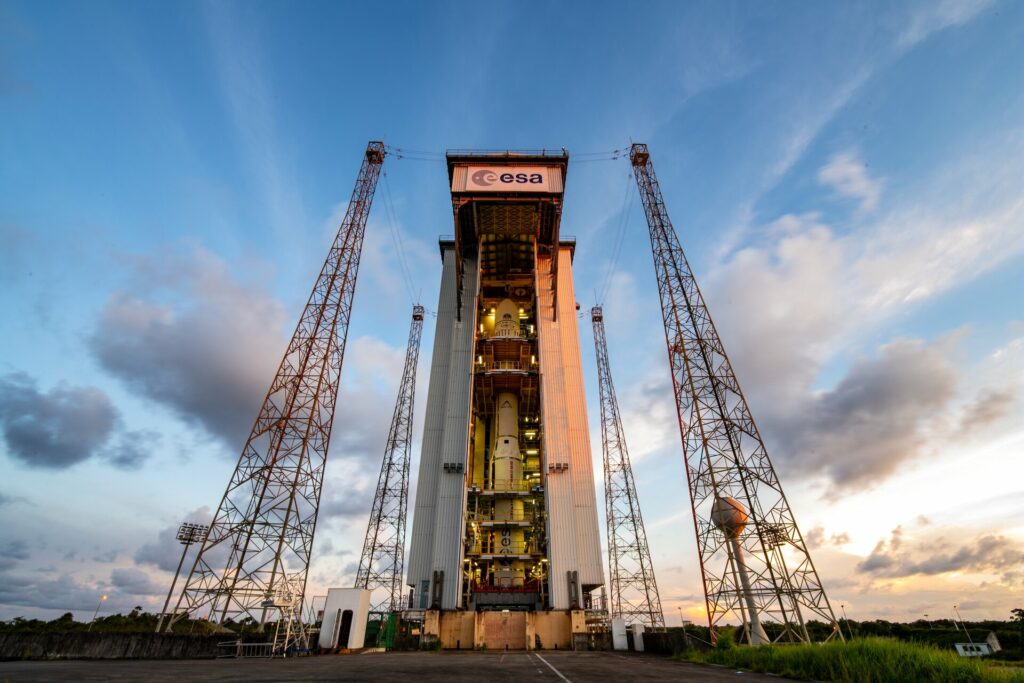 Finally, to wrap up the rocket news for today, Arianespace successfully conducted the inaugural launch of the Vega C rocket from French Guiana. This is the first launch of a new rocket out of several expected this year, including SpaceX's Starship/Super Heavy and United Launch Alliance's Vulcan.
Vega C isn't that radical of a design for a new rocket, as designs go. What is new are the first, second, and fourth stages. The first stage is a P120C, a slightly bigger version of the P80 flown on the current Vega rocket. The P120C will be used as side boosters on the Ariane 6 rocket. The second stage is also a slightly bigger version of the one on Vega, with 40 tons of propellant compared to the 23 tons on Vega. The third stage of Vega C is the same. The fourth stage of Vega C is called Avum+ because it has more fuel than the one on Vega. The biggest difference on Vega C is its payload fairing, which is about twice as big in volume compared to Vega's, allowing Vega C to launch bigger single satellites or lots of small- to medium-sized satellites to different orbits.
Because this is a new rocket and despite the seemingly modest upgrades, Vega C carries a traditional new rocket payload called LARES-2. LARES-2 is basically a big nickel ball covered in retro reflectors that will be used to measure a property of general relativity called frame dragging. Lasers on the ground will fire on the satellite, and instruments will then measure how long the light took to return. LARES-2 also carried six CubeSats, which will conduct different science experiments.
The launch occurred at 13:13 UTC and was successful.
Side note: The first LARES satellite was launched in 2012 on the first launch of the original Vega.
More Information
50th Starlink mission launches from California
Booster 7 has engine whoopsy
Russia launches navigation satellite
Rocket Lab launches mission for NRO
Third Tianlian 2 relay satellite launches
First Vega C rocket launches successfully