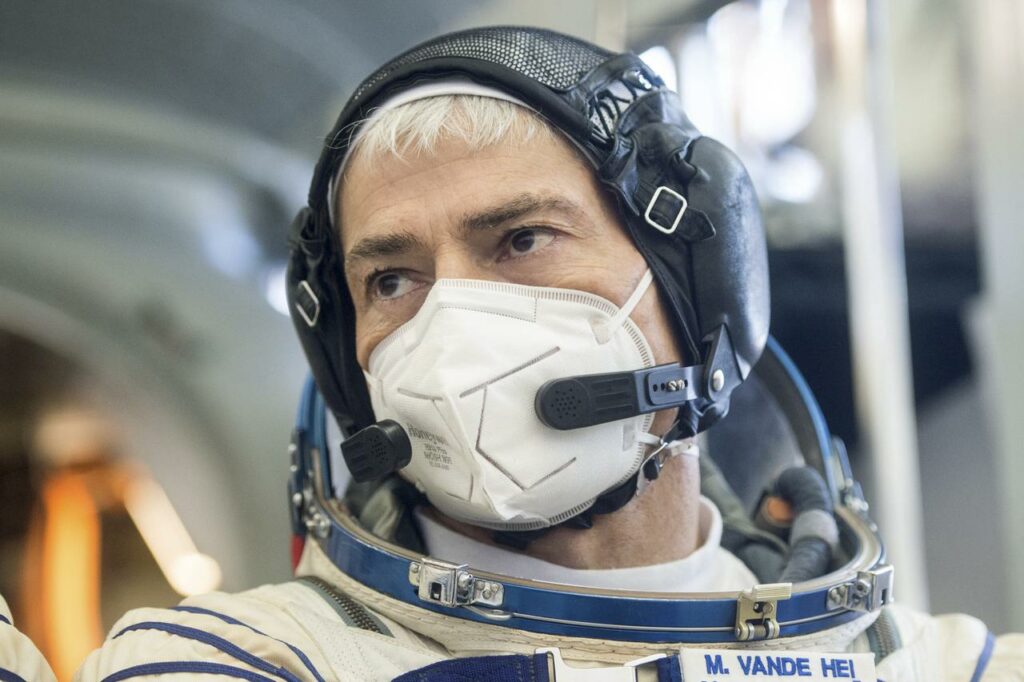 I want to take a moment to address a question we've been getting from viewers. 
For the past many years, NASA astronauts have been flying up to the ISS as part of the crew of Russian-built and launched Soyuz capsules. The current logistics have astronauts returning to Earth on the spacecraft type they arrived in. Since the Dragon Crew capsule and Soyuz require astronauts to wear very different kinds of space suits, this just makes things easier. 
Mark Vande Hei arrived on the ISS as part of Expedition 64 in April 2021 and has been part of the Expedition 64/65/66 crews. He and colleague Pyotr Dubrov have had their flight extended, and Vande Hei surpassed Scott Kelly on March 15, 2022, as the U.S. astronaut who has flown the most consecutive days. Vande Hei and Dubrov are slated to return to Earth along with Anton Shkaplerov on Soyuz on March 30, 2022. Recent tweets coming from Russian officials have led to concerns that Vande Hei wouldn't be allowed to fly on Soyuz, but in multiple statements, NASA has worked to assure people that yes, Vande Hei will return on Soyuz.
Soyuz lands in the steppes of Kazakhstan, which has been an independent republic since 1991.
Should something go wrong, he can be brought back on a Dragon capsule if he is brought a spacesuit.
Bottom line, to all of you asking: Vande Hei is coming back. It's going to be fine. And, as always, there is at least a plan B, and we feel there are likely additional plans we just don't know about.
More Information
Record-Breaking NASA Astronaut Mark Vande Hei's Contributions to Human Research Studies (NASA)