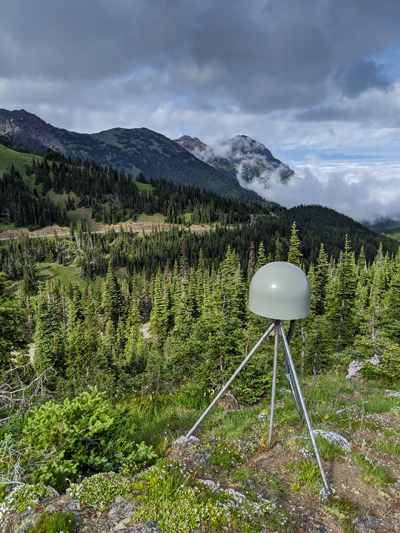 The progress we continue to make in remote observing somewhat astounds me. Not only can we use ground-based telescopes to get images of planets in and out of our solar system, but we can also use satellites to monitor changes here on Earth.
In a new report published in the Bulletin of the Seismological Society of America, researchers explain how they can use the Global Navigational Satellite System (GNSS) to monitor Earth for deformation in the crust due to earthquakes. Most impressively, the system can rapidly assess the magnitude and fault slippage, but only when it comes to quakes larger than a 7.0 magnitude. These large quakes in specific locations, as we have discussed before, can also cause tsunami, and the GNSS can help characterize an earthquake quickly to help get warnings out to the public as quickly as possible.
We do have ground monitoring systems scattered around the world that can be used for similar purposes, but they are much better when it comes to smaller quakes. At a certain point, you trade sensitivity for speed, and a large quake will overwhelm the ground-based networks with too much information while the space-based network can easily process the data unimpeded. Lead researcher Timothy Melbourne notes: The real power of the GNSS for the tsunami is buying more time and greater accuracy from the get-go for the warnings that come out.
The science we gain from the information will definitely help us understand these large earthquakes and their effects on Earth, but more importantly, using the GNSS helps save lives.
More Information
SSA press release
"Global Navigational Satellite System Seismic Monitoring," Timothy I. Melbourne, Walter M. Szeliga, Victor Marcelo Santillan, and Craig W. Scrivner, 2021 May 11, Bulletin of the Seismological Society of America