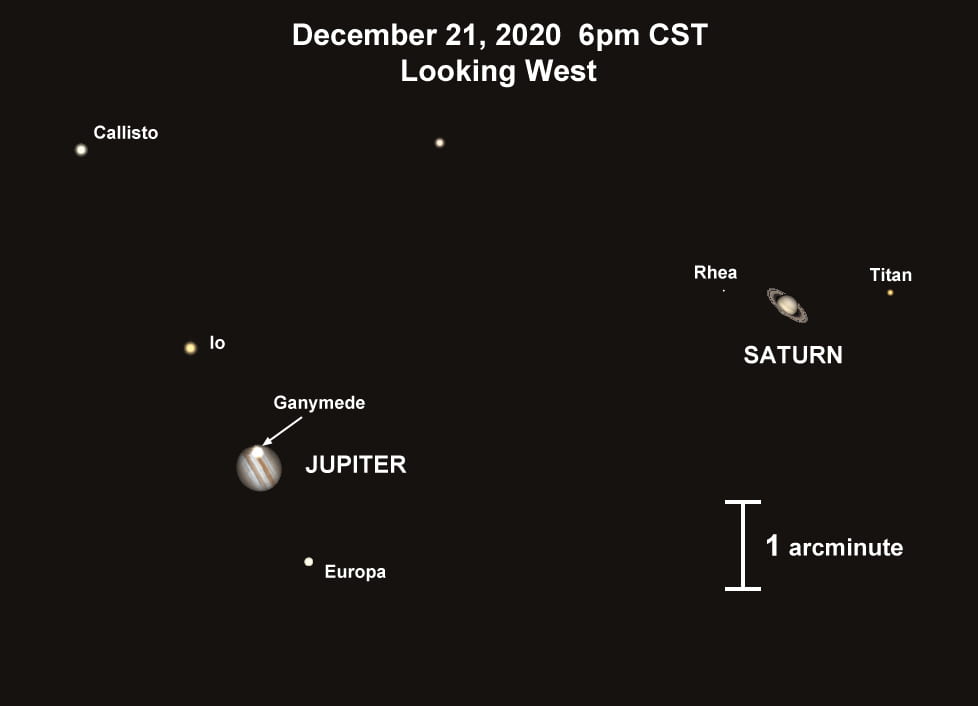 As giving season approaches for so many traditions, both old and manufactured, approaches us like an oncoming train, I suspect many of you are eyeing telescopes and cameras as possible purchases. I have to admit, if you don't already have a DSLR camera you can use for basic sky or astrophotography, there is an event coming up in December that may help justify such a purpose. On December 21st, Jupiter and Saturn will gather together on the sky, and hang just a few arcminutes apart. This means that through even most telescopes, both worlds will appear in a single field of view.
I, for one, am going to dust off my telescope and see what I can do to get the cranky drive software to like me again in preparation to go out and look at this cool combination of worlds. We've got less then a month to practice, people. But we can do this – we can prepare ourselves for the astrophotograph not just of a lifetime but of nearly a millenium. This kind of alignment last occurred in 1226!
If you are looking to purchase equipment, we have a relationship with OPT, and your purchases will benefit CosmoQuest if you go through our affiliate link.
More Information