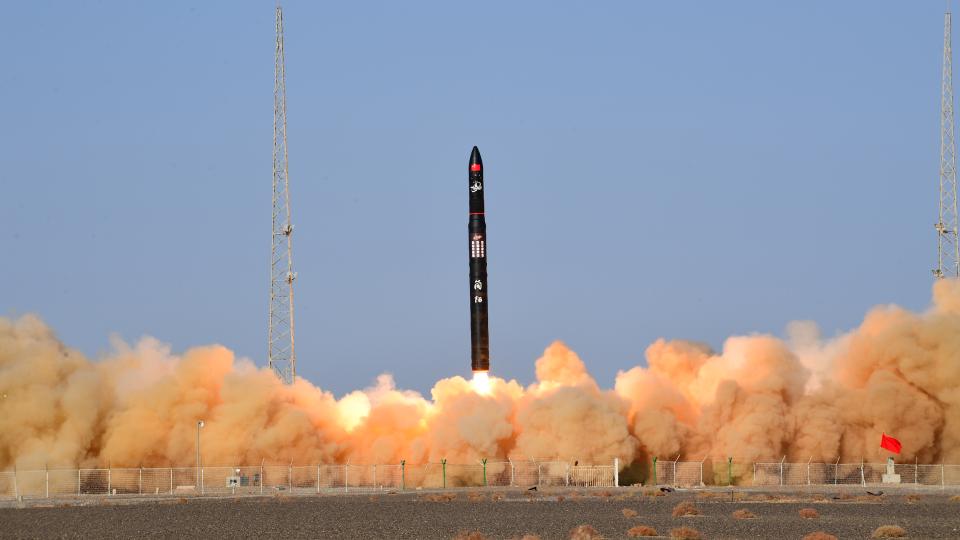 On Saturday, November 7th at 07:10 UTC, the inaugural launch of a Ceres-1 rocket took place at the Jiuquan Satellite Launch Center, located in northwest China. Made by Galactic Energy, the Ceres-1 four-stage solid rocket sent a small satellite into orbit.
Tianqi-11, a 50-kilogram smallsat, was sent into a 500-kilometer Sun-synchronous orbit. Built by Shanghai ASES Spaceflight Technology Company Limited, it is part of the Tianqi narrowband Internet of Things constellation.
This successful launch means that Galactic Energy has become the second private Chinese launch company to make it to orbit.
The Ceres-1 rocket is 19 meters long, and 1.4 meters in diameter. It can send 350 kilograms to low earth orbit or 230 kilograms to Sun-synchronous orbit at 700 kilometers.
Ceres-1 is kind of a proof of concept for Galactic Energy who has another rocket, Pallas-1, in development for a late-2020 test flight. That rocket will use kerosene and liquid oxygen and will be able to lift 4000 kilograms to low earth orbit or 2000 kilograms to a 700-kilometer Sun-synchronous orbit. And Pallas-1 is going to be able to land itself so it'll be reusable.
More Information
Ceres-1 info page (Galactic Energy)
Tianqi 11 info page (Gunter's Space Page)