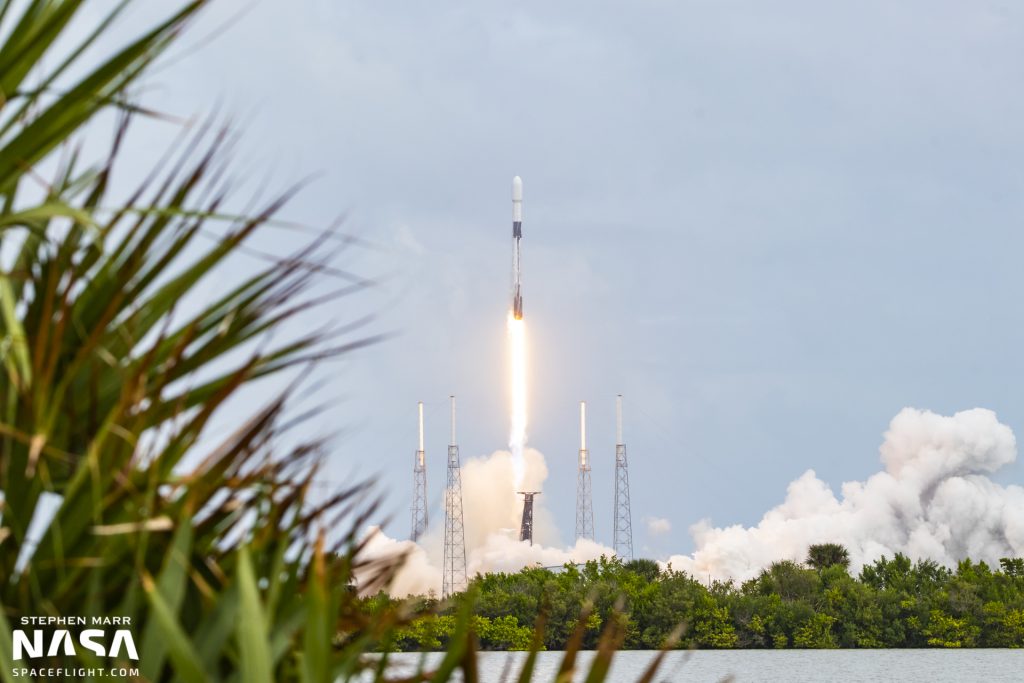 On October 24 at 15:31 UTC, SpaceX launched its 100th successful flight from SLC-40 at Cape Canaveral AFS in Florida. This was a dedicated Starlink mission so another sixty satellites were added to the mega constellation, bringing the total number of the version 1.0 satellites launched to 833 of a planned 1440 satellites.
For those of you keeping score at home, this was the third flight for booster B1060. According to SpaceX, B1060 previously launched the GPS III Space Vehicle 03 mission in June and a Starlink mission in September. There was no fairing catch attempted due to maintenance, but both fairing halves were recovered successfully from the water.
Earlier this week, SpaceX announced pricing for their still-in-beta Starlink service. The name of the initial rollout of the service, "Better Than Nothing Beta", is an attempt to "manage expectations". According to an email sent out to the initial users being invited to take part in the beta, users can "[e]xpect to see data speeds vary from 50 [megabits per second] to 150 [megabits per second] and latency from 20 [milliseconds] to 40 [milliseconds] over the next several months…" and that there may be brief periods of no connectivity at all, presumably while they're upgrading the Starlink system. Their target for summer 2021 is a latency of 16 to 19 milliseconds.
They've also rolled out a Starlink app for iOS and Android that will be used to help with the setup and management of the Starlink hardware.
The setup costs for the flat dish antenna, a mounting tripod, and a wi-fi router is $499 (US), and the monthly subscription cost is $99 (US).
More Information