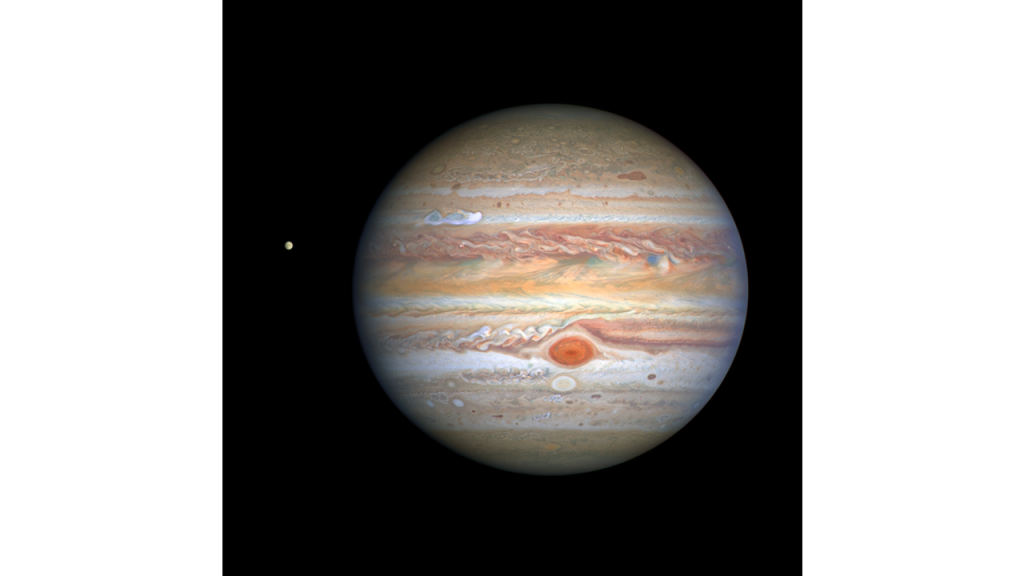 We all know the Hubble Space Telescope takes amazing pictures of objects outside our solar system and even the Milky Way. Today, we present one taken of objects within the solar system – Jupiter and its moon, Europa.
In this image, we can see a storm stretched out across the mid-northern latitudes. The dark clumps trailing that storm could become another Great Red Spot, but for the upper hemisphere. Speaking of the Great Red Spot, underneath it is a storm we call Red Spot, Jr. Junior had appeared to be fading in previous photos, but now it has darkened again and could be strengthening.
And there, off to the side, is the wonderful Europa, one of my personal favorite targets for life. We'll visit you soon, pretty one. Soon.
More Information
Hubble Europeans Space Agency Information Centre press release