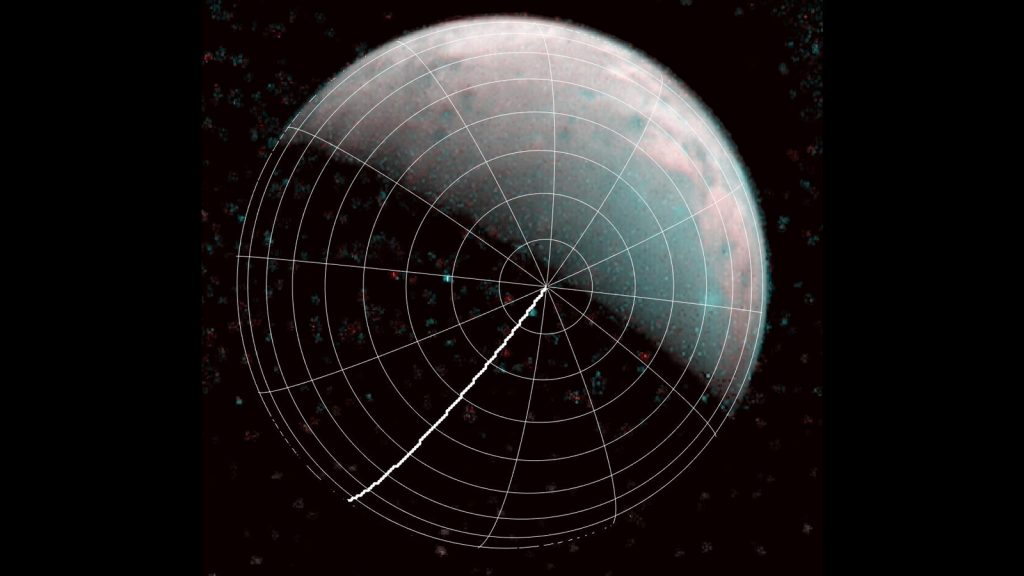 Ganymede, Jupiter's largest moon, is one of the more interesting objects to study. Just to repeat, this moon is bigger than the planet Mercury. It is the only moon known to have its own magnetic field, implying that this ice-covered moon has a metallic core. First imaged by the Voyager missions, and studied further by the Galileo spacecraft, this moon is generally shown as a grey cratered world. These previous missions, however, hadn't been able to see the poles of Ganymede, and these have been imaged for the first time by the JIRAM instrument aboard the Juno mission.
This infrared camera has revealed that the ice at Ganymede's north pole doesn't have a normal crystalline structure because of the effects of this magnetic field. According to Juno co-investigator Alessandro Mura: The JIRAM data shows the ice at and surrounding Ganymede's north pole has been modified by the precipitation of plasma.
The NASA News item goes on to explain: This is because charged particles follow the moon's magnetic field lines to the poles, where they impact, wreaking havoc on the ice there, preventing it from having an ordered (or crystalline) structure. In fact, frozen water molecules detected at both poles have no appreciable order to their arrangement, and the amorphous ice has a different infrared signature than the crystalline ice found at Ganymede's equator.
These are completely new results, coming from Dec 26, 2019 data, and we look forward to reading the journal articles these new images will lead to. 
More Information