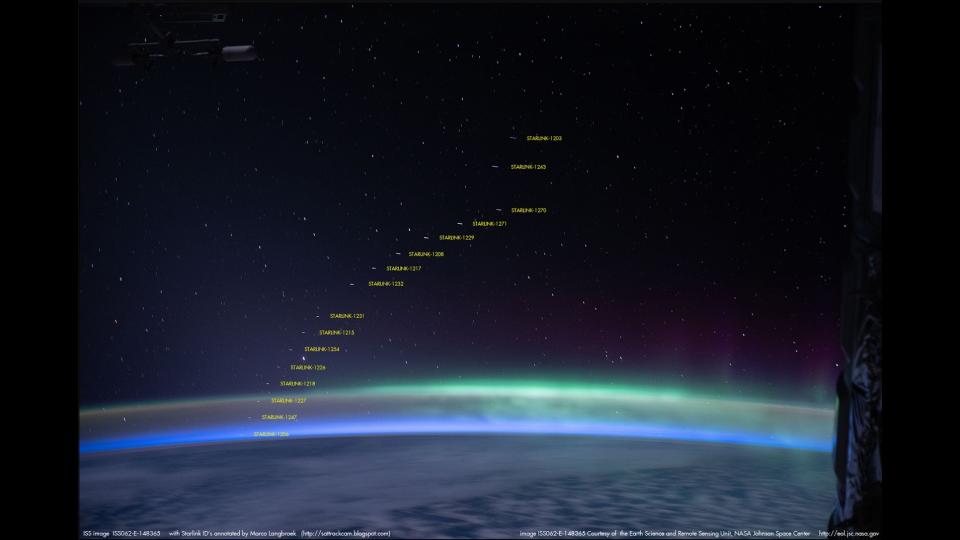 ISS062-E-148365 (Earth Science and Remote Sensing Unit, NASA Johnson Space Center)
For our last story of the day: Starlink. Love it or hate it, Starlink is a thing. To the dismay of many astronomers and the delight of satellite spotters, the satellite trains can be spotted from many places here on Earth. And now, they can be seen from space.
On April 13th, a camera onboard the ISS captured a Starlink train above the southern lights. The train was first noticed by Twitter user Riccardo Rossi (@RikyUnreal). Huub Eggen (@phi48) contacted Dutch satellite tracker Dr Marco Langbroek, who then assigned probable identities to the objects. Dr Langbroek said that this train is from the Starlink 4 launch that occurred on February 17 of this year.