CosmoQuest has a large presence at this year's AGU in Washington, DC, from Dec 10-14, 2018. We have a number of posters and presentations by our team members. If you're there, come by and check out what we've been doing!
Annie Wilson will be presenting the poster ED51F-0709: Informed Consent and Citizen Science
When: Friday, 14 December 2018 08:00 – 12:20
Where: Walter E Washington Convention Center – Hall A-C (Poster Hall)
Description: Engagement in Citizen Science takes many forms, but always includes one vital component: everyday people submit data for scientists to use. In this presentation, we identify potential ethical concerns that arise when involving volunteers in science, and how best to navigate doing citizen science in a post-Cambridge Analytics world. Specifically, we discuss how to make sure citizen scientists are able to provide informed consent, issues of proper attribution and data handling, and the special case of working with students who may be compelled to participate but may or may not be able to give informed consent. We also look at other data issues, including providing appropriate credit for contributions and protecting privacy.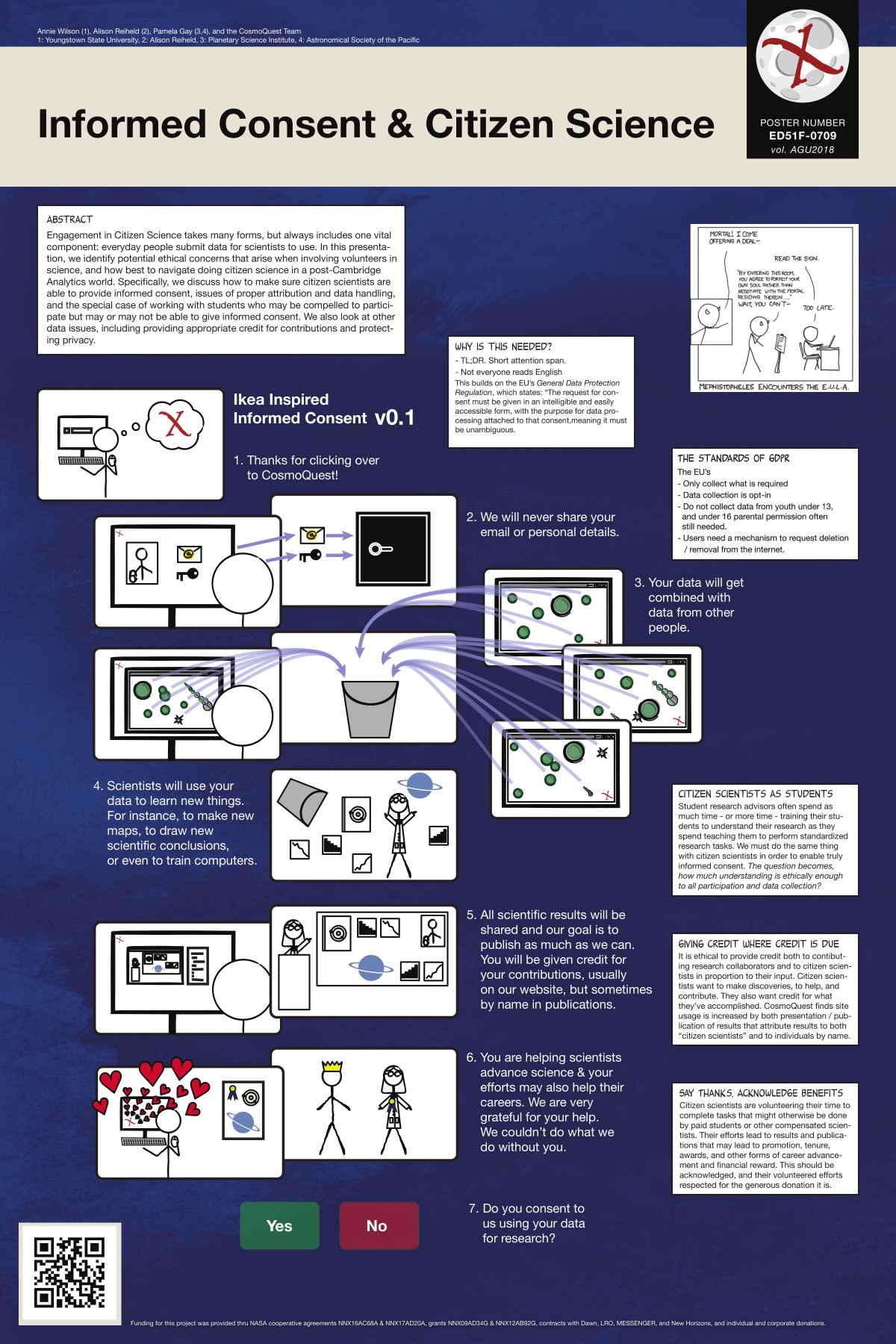 About Susie Murph
Susie Murph is a Communications Specialist at CosmoQuest. She produces the Astronomy Cast, the Weekly Space Hangout and Daily Space.
agu American Geophysical Union Citizen Science informed consent