SciStarter today announced its latest Citizen Science promotional campaign – SPACE. We at CosmoQuest are honored to have four of our cornerstone projects, Mercury Mappers, Mars Mappers, Vesta Mappers, and Moon Mappers, featured as part this campaign.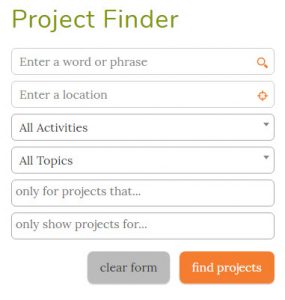 SciStarter, whose motto is Science we can do together, is a user-friendly, online database of formal and informal research projects and events. SciStarter aims to attract citizen scientists from around the world, match them with projects in which they have an interest, and actively engage them in real scientific research. Anyone who wants to participate just has to register with SciStarter and then start looking for a project to join.
As a featured project in the SPACE campaign, CosmoQuest's Mappers projects are being shared and promoted via SciStarter's homepage, newsletter, and blog to more than 50,000 citizen scientists who are already registered members of the SciStarter community. Additionally, our projects will be featured on SciStarter partner sites, including Discover Magazine, PBS Kids, the National Science Teachers Association, and the Public Library of Science, among many others. We are looking forward to welcoming a new generation of citizen scientist mappers here on CosmoQuest, and we encourage you to have a look at the other projects included in this promotion as well as those on the SciStarter site.