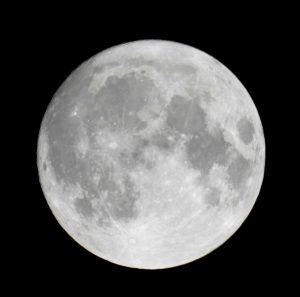 What is a Supermoon? And why is it such a big deal for skywatchers?
The Moon's orbit is elliptical, taking it from 362,600 to 405,400 km from the Earth in the course of its 27.55 day orbit from one perigee (closest point) to the next. So when the moon is closer to us in it's orbit, it does appear to be slightly larger than when it's farther away. When we experience a full moon near the point of perigee, we see an apparently larger moon than usual. You can read more about Supermoons, and the interesting physics that make them in David Dickinson's article "November's Supermoon 2016 – Closest of a Lifetime?" over on Universe Today.
The Supermoon on Nov. 13 was the closest that the full moon will be to perigee for the next 80 years.
Some of you may have had the good fortune to observe this Supermoon. If you didn't, we'd like to share some of the loveliest views from the internet.
The #supermoon rises behind the Soyuz rocket that will launch Exp 50/51 crew to the @Space_Station this Thursday. Credit: NASA/Bill Ingals pic.twitter.com/LeRGv3O2Ff

— CanadianSpaceAgency (@csa_asc) November 14, 2016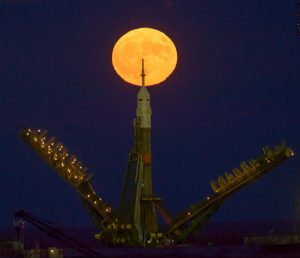 Clear skies and great views of the #supermoon last night! #moonrise #NASAsupermoon @HaldimandCounty @NASAGoddardPix pic.twitter.com/QHWEw3g5sh

— Tina Maio-Twofoot (@Dr_MaioTwofoot) November 14, 2016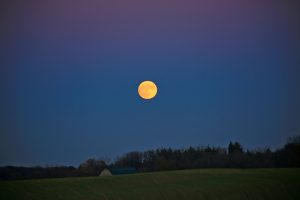 View from our rooftop in Metro Manila, PH. #supermoon2016 #NASASuperMoon@NASAGoddardPix pic.twitter.com/h1FRqFnz69

— Frances (@furansesumei) November 14, 2016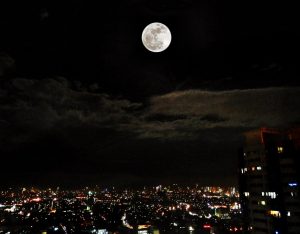 Supermoon 2016 rising over hills in Madera County, CA. #nasasupermoon #supermoon pic.twitter.com/j5Kij4d8rw

— Ross Goza (@RossGoza) November 14, 2016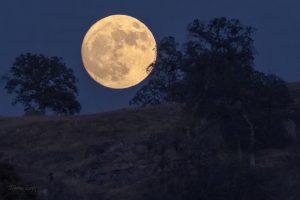 And as just a little bit of comic relief, if you couldn't see the Supermoon, you could always do this:
Clouds spoiling your view of the Supermoon? Simply attach a tortilla to your window et voila! pic.twitter.com/2yd5rY4JwE

— Jacqueline S (@arminthedoor) November 14, 2016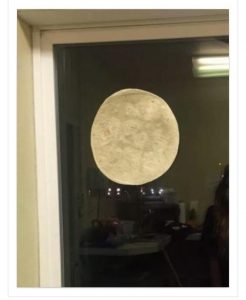 More images are available over at Matt Williams' article "November 2016 Supermoon Images from Around the World" over at Universe Today.
You can find more wonderful images, and add your own, over at Universe Today's Flickr page.
And of course, you can look more closely at our lovely natural satellite, and help scientists, by going over to our Moon Mappers program and joining in the citizen science!