The OSIRIS-REx mission, launched in September to visit the Asteroid Bennu and grab a sample to return to Earth, is already far away from us. But the same tech that is vital to OSIRIS-REx's mission is already helping scientists back on Earth discover the history of humans in Oklahoma's Beaver River region.
Some 10,500 years ago, hunters gathered each year near the Beaver River in what is now western Oklahoma. There, they funneled bison into narrow, dead-end arroyos — steep gullies cut into the hillside by the river — where they killed them en masse, sliced off the choicest meat and left behind piles of skeletons. None of this activity shows in the modern terrain, but laser-based remote-sensing equipment called lidar can give archaeologists hints of the fossils and bones hidden below the surface. And the technology owes a lot of its development to scientists looking at something very different: planets, moons and asteroids.

The story is one of 50 NASA technologies benefiting the public featured in the upcoming NASA Spinoff publication, to be released on Dec. 5.
In lidar — or light detection and ranging — scanning, one or more lasers sends out short pulses, which bounce back when they hit an obstacle, whether clouds, leaves or rocks. The instrument calculates how long it all took and, using that information, can calculate the distance, explains George Shaw, an engineer at Goddard Space Flight Center.
Shaw is the laser systems lead for the OSIRIS-REx (Origins, Spectral Interpretation, Resource Identification, Security-Regolith Explorer) mission, which will use lidar to map an asteroid, helping the mission team select a site to gather samples to bring back to Earth.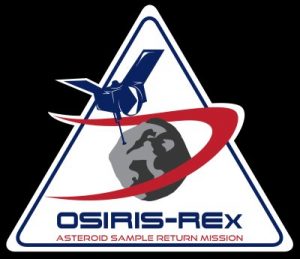 To read more about this and other technologies from NASA, check out the full article at the Science Mission Directorate.
And stay tuned to CosmoQuest – we'll have continuing updates from the OSIRIS-REx mission, and you can help analyze photos when they start coming in from Asteroid Bennu!