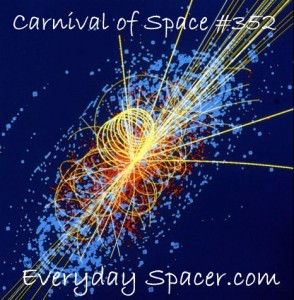 The Carnival of Space is a traveling list of the week's best astronomy blog posts as submitted by bloggers from around the world.
This week's edition is hosted by Pamela Hoffman at Everyday Spacer. This week the roundup has news on:
SpaceX suing the Air Force?!
A continued discussion about the new "Cosmos,"
Science and mysteries from LADEE's Moon crash,
Futuristic new spacesuit designs,
and much more.
Seems we were a busy group this week! Find out more about the Carnival of Space at Universe Today.