Media

Transcript
First up, on October 24 at 15:31 UTC, SpaceX launched its 100th successful flight from SLC-40 at Cape Canaveral AFS in Florida. This was a dedicated Starlink mission so another sixty satellites were added to the mega constellation, bringing the total number of the version 1.0 satellites launched to 833 of a planned 1440 satellites.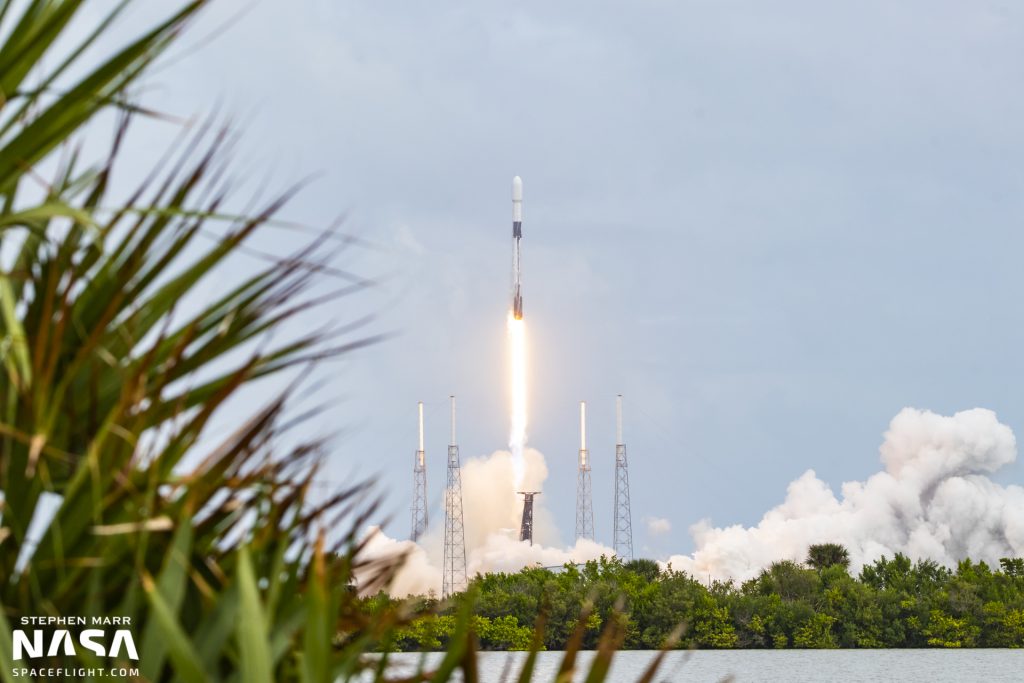 For those of you keeping score at home, this was the third flight for booster B1060. According to SpaceX, B1060 previously launched the GPS III Space Vehicle 03 mission in June and a Starlink mission in September. There was no fairing catch attempted due to maintenance, but both fairing halves were recovered successfully from the water.
Next up, on October 25 at 19:08 UTC, a Russian Space Force Soyuz-2.1b launched the Glonass-K No. 15L satellite into orbit from LC-43/3 at Plesetsk Cosmodrome in Russia.
GLONASS is Russia's global navigation satellite system like GPS, Galileo, or Beidou. This is the third satellite to be launched of the third generation of GLONASS satellites. The previous two were launched in 2011 and 2014.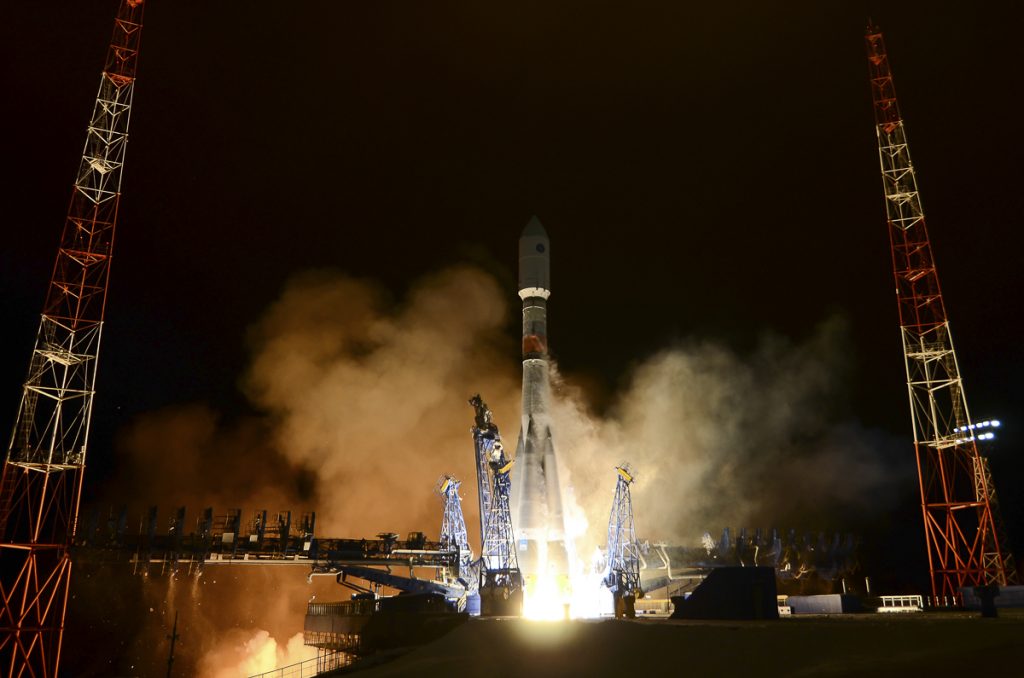 According to a press release from Roscosmos, one of the improvements in this third generation of GLONASS satellites is that "Glonass-K carries two types of navigation signals – frequency-separated and code-separated. In addition to their main functions, they will transmit information from the COSPAS-SARSAT international search and rescue system."
Finally, China launched three Yaogan Weixing-30 Group 7 satellites on a Long March 2C rocket on Monday, October 26, 2020, at 15:19 UTC from LC-3 at the Xichang Satellite Launch Center.
Onboard were four satellites: a triplet of Yaogan 30 Group 7 satellites and Tianqi-6.
Not much is known about the Yaogan satellites, but these new satellites are expected to be used to "conduct electromagnetic probes and other experiments." Analysts believe that the satellites will be used for military purposes, possibly forming a high-revisit constellation for imaging activities or signal intelligence missions.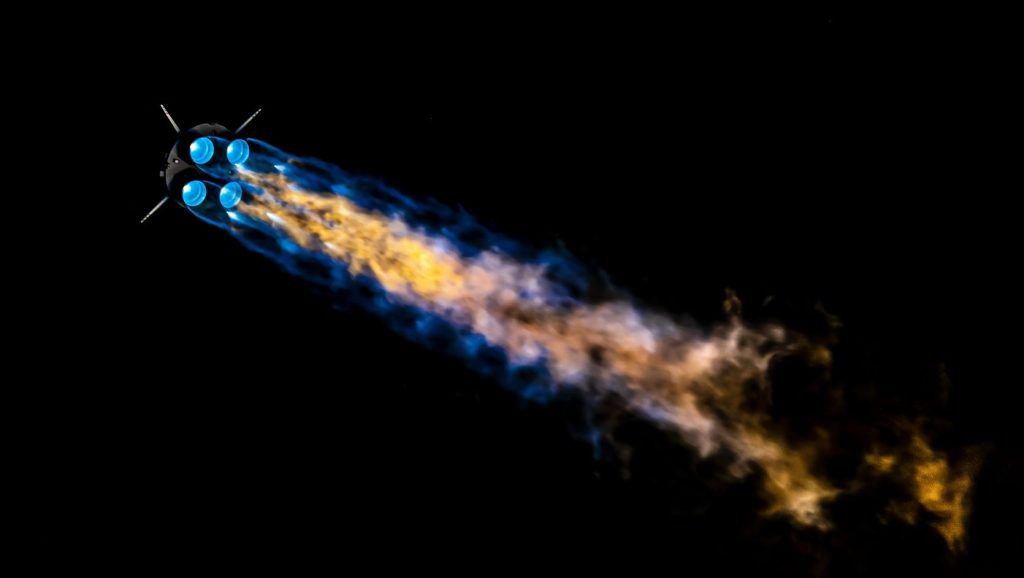 Tianqi-6 is thought to be a six-unit CubeSat weighing in at about 8kg. It has a camera on board but the primary mission seems to be data communications.
Earlier this week, SpaceX announced pricing for their still-in-beta Starlink service. The name of the initial rollout of the service, "Better Than Nothing Beta", is an attempt to "manage expectations". According to an email sent out to the initial users being invited to take part in the beta, users can "[e]xpect to see data speeds vary from 50 [megabits per second] to 150 [megabits per second] and latency from 20 [milliseconds] to 40 [milliseconds] over the next several months…" and that there may be brief periods of no connectivity at all, presumably while they're upgrading the Starlink system. Their target for summer 2021 is a latency of 16 to 19 milliseconds.
They've also rolled out a Starlink app for iOS and Android that will be used to help with the setup and management of the Starlink hardware.
The setup costs for the flat dish antenna, a mounting tripod, and a wi-fi router is $499 (US), and the monthly subscription cost is $99 (US).
To wrap things up, here's a running tally of a few spaceflight statistics for the current year:
Toilets currently in space: 4 — 2 installed on ISS, 1 on the Soyuz, 1 not yet installed
Toilets burned up: 3
Total satellites humans put into orbit: 1041 (includes those launched from other in-orbit craft, such as the ISS)
Total satellites from launches: 1013
Total Starlinks (this year): 773
Total 2020 orbital launch attempts: 85 (including 9 failures)
I keep track of orbital launches by where they launched from, also known as spaceport. Here's that breakdown: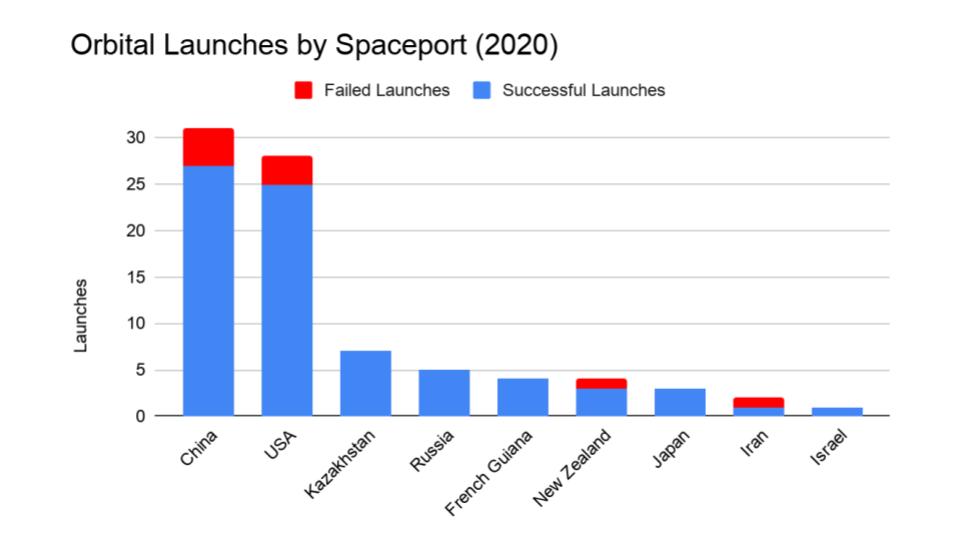 China: 32
USA: 28
Kazakhstan: 7
Russia: 5
French Guiana: 4
New Zealand: 4
Japan: 3
Iran: 2
Israel: 1
Your random space fact for the week comes to us from Kerbal01: all of the men currently in space are named Sergey.
Learn More
Starlink Misson – SpaceX's 100th Successful Flight
Russian Aerospace Forces successfully launch Soyuz-2 carrier rocket from Plesetsk cosmodrome
China launches new Yaogan-30 group of military satellites
SpaceX Reveals Monthly Cost Of Starlink Internet In Its 'Better Than Nothing Beta'
Credits
Host: Annie Wilson
Writers: Dave Ballard, Gordon Dewis, Ally Pelphrey, and Annie Wilson
Audio and Video Editing: Ally Pelphrey
Content Editing by Beth Johnson
Executive Producer: Pamela Gay
Intro and Outro music by Kevin MacLeod, https://incompetech.com/music/