Media

Transcript
First up: a suborbital launch. On Tuesday, October 13, 2020, at 13:38 UTC, Blue Origin launched a New Shepard rocket from Corn Ranch Spaceport in Texas. Although the mission, named New Shepard-13, didn't orbit the Earth, it did make it to space by crossing the Kármán line at 100 kilometers altitude.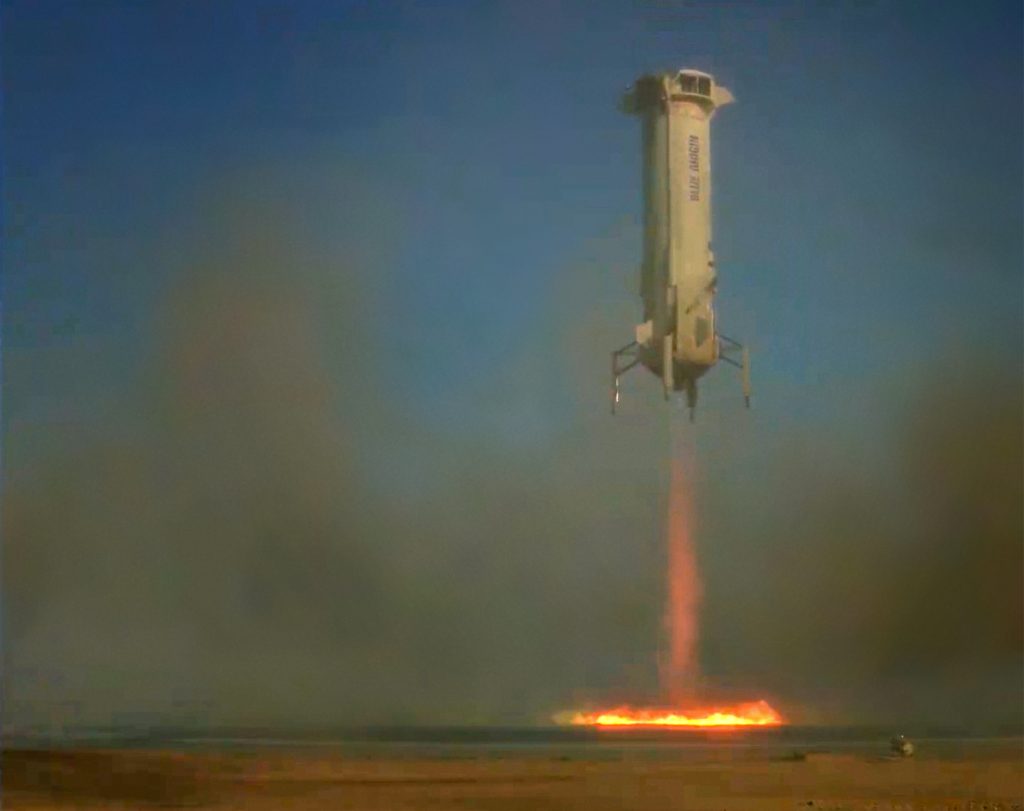 According to Blue Origin, "[t]here were 12 payloads onboard including the Deorbit, Descent, and Landing Sensor Demonstration under the NASA Tipping Point partnership." This payload was mounted to the exterior of the craft — a first for the company. This flight was an opportunity to test the technology used, with the goal of achieving high accuracy landing.
Other payloads included postcards from schoolchildren and tomato seeds for a hands-on program for Canadian students called Tomatosphere. Classroom teachers register for the program and receive two packages of seeds, one labeled "A" and the other labeled "B". The students care for, observe, and record things like date of germination, plant height, et cetera and report back to Tomatosphere. Once their results are submitted, the teachers and students learn if either of their seed packets were previously sent to space.
Next up: on Wednesday, October 14, 2020, at 5:45 UTC, three more humans and one more toilet were sent to space aboard a Soyuz-2.1a from Baikonur Cosmodrome in Kazakhstan.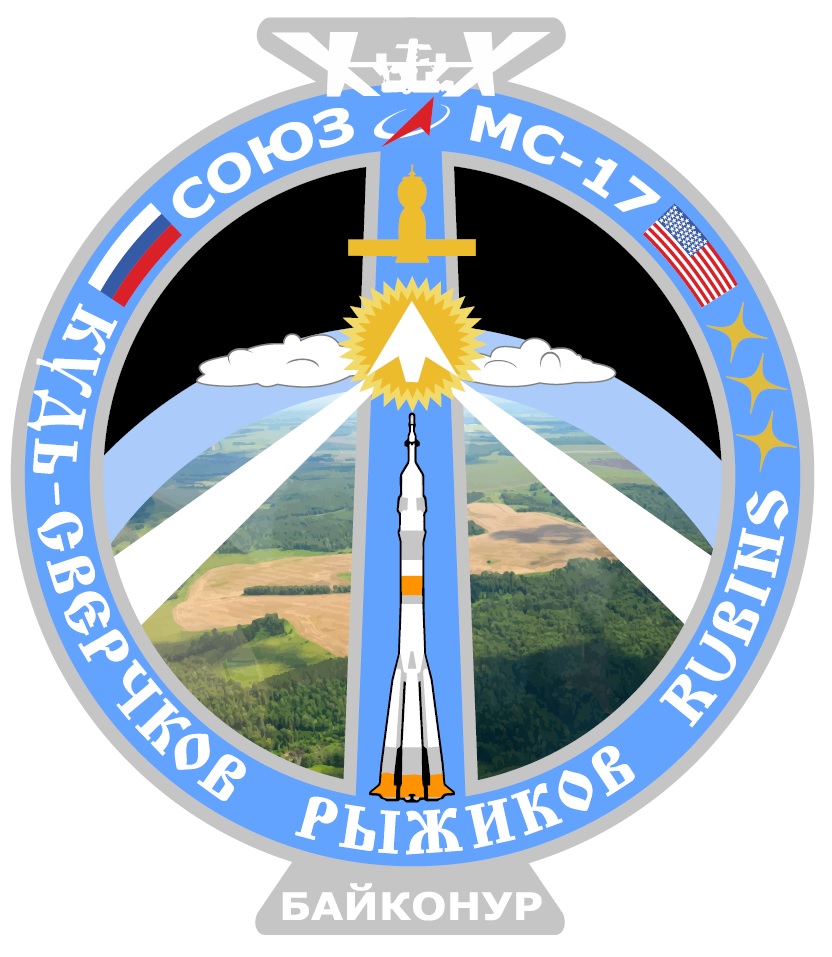 The MS-17 mission reached the International Space Station after just three hours and three minutes of flight, a new record for the Soyuz craft.
This portion of Expedition 64 crew consists of Russian cosmonauts Sergey Ryzhikov and Sergey Kud-Sverchkov and a single American astronaut, Kathleen Rubins. They are expected to spend about six months in space.
Also on board the spacecraft was 173 kilograms of cargo, including equipment, rations, and 10 kilos of fresh produce.
Roscosmos published a description of the launch patch:
"[It] is round-shaped symbolizing the Earth and its perfection, and inscribed into the Cyrillic letter Ф ['eff'] standing for the crew callsign 'Favor' («Фавор»).
"In the lower part of the patch, the inscription «Байконур» ('Baikonur') is located symbolizing the connection of the Soyuz MS-17 with [the] city and the cosmodrome… The upper part of the patch contains the image of the International Space Station with its solar panels resembling the Roman numbers XX standing for the 20th anniversary of its crewed flight operation.
"In the center, over the Soyuz-2.1a carrier rocket, is a source of light illuminating the planet and the international crew members with their names written on the edges of the patch."
Next up: on Sunday, October 18th at 12:25 UTC, SpaceX launched a batch of Starlink satellites from LC-39A at Kennedy Space Center in Florida. This was a dedicated mission, so another sixty satellites were added to the mega constellation, bringing the total number of the version 1.0 satellites launched to 773 of a planned 1440 satellites.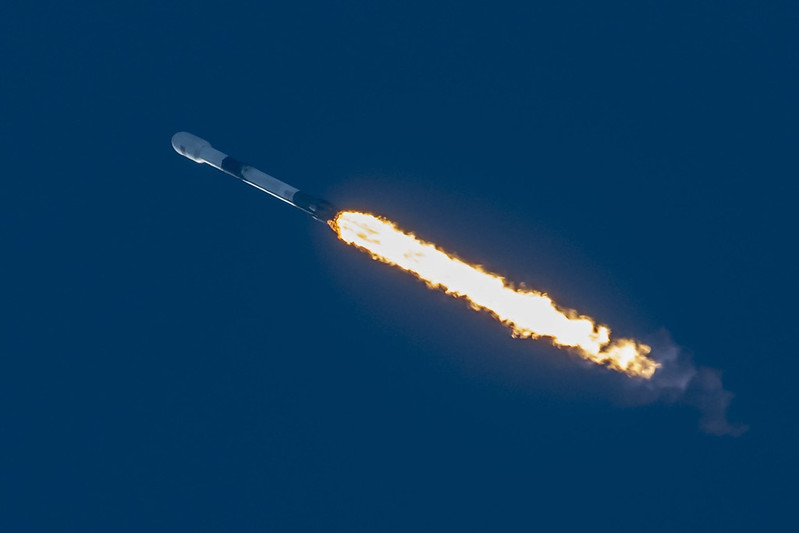 With over half of the satellites deployed in the first shell, Starlink still isn't available to the public. However, receivers have been installed on the Hoh Tribe Reservation, which is located in a remote area of Washington State with little to no internet access. According to an article by Zach Jablonski for Peninsula Daily News, it was impossible for residents to use video chat for remote learning or telehealth, and "most tribal homes had never updated the software on their tablets or game systems".
For those of you keeping score at home, this was the sixth flight for booster B1051, making it the second Falcon 9 to achieve this. Both fairings were successfully caught by Ms. Tree and Ms. Chief. Each fairing half previously supported two missions. The flight marked the 18th launch of 2020 for SpaceX and the 95th Falcon 9 flight to date. If SpaceX keeps launching at this rate, it will surpass 2018, when it had 21 launches, as the busiest year for the company to-date.
SpaceX achieved another goal for Starlink this past week: It has been granted a Basic International Telecommunications Service license by the CRTC (Canada's version of the FCC). This will allow it to provide international telecommunication services but does not allow it to operate as an internet service provider within Canada.
To wrap things up, here's a running tally of a few spaceflight statistics for the current year:
Toilets currently in space: 5 — 2 installed on ISS, 1 on each of the Soyuz docked, 1 not yet installed
Toilets burned up: 2
Total satellites humans put into orbit: 976 (includes those launched from other in-orbit craft, such as the ISS)
Total satellites from launches: 948
Total Starlinks: 713
Total 2020 orbital launch attempts: 82 (including 9 failures)
I keep track of orbital launches by where they launched from, also known as spaceport. Here's that breakdown: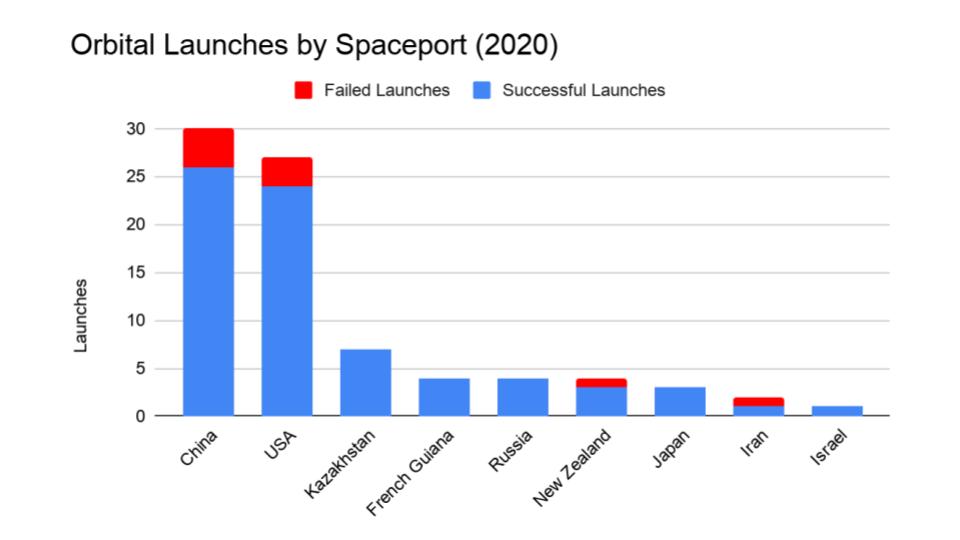 China: 30
USA: 27
Kazakhstan: 7
French Guiana: 4
Russia: 4
New Zealand: 4
Japan: 3
Iran: 2
Israel: 1
Your random space fact for the week: Félicette, Earth's first space-cat, went to space on 18 October 1963. She has been honored with a statue in the International Space University near Strasbourg, France that was unveiled last December.
Learn More
New Shepard Mission NS-13 Launches
'Favory' crew launch to the ISS
SpaceX just launched 60 new Starlink internet satellites and nailed rocket landing at sea
Credits
Host: Annie Wilson
Writers: Dave Ballard, Gordon Dewis, Ally Pelphrey, and Annie Wilson
Audio and Video Editing: Ally Pelphrey
Content Editing by Beth Johnson
Executive Producer: Pamela Gay
Intro and Outro music by Kevin MacLeod, https://incompetech.com/music/