Media

Transcript
First up: On Saturday, October 3rd at 01:16 UTC, a Northrop Grumman Antares rocket launched the Cygnus NG-14 mission from the Mid-Atlantic Regional Spaceport at Wallops, Virginia. This was the fifteenth flight of a Cygnus and the fourteenth flight to resupply the International Space Station.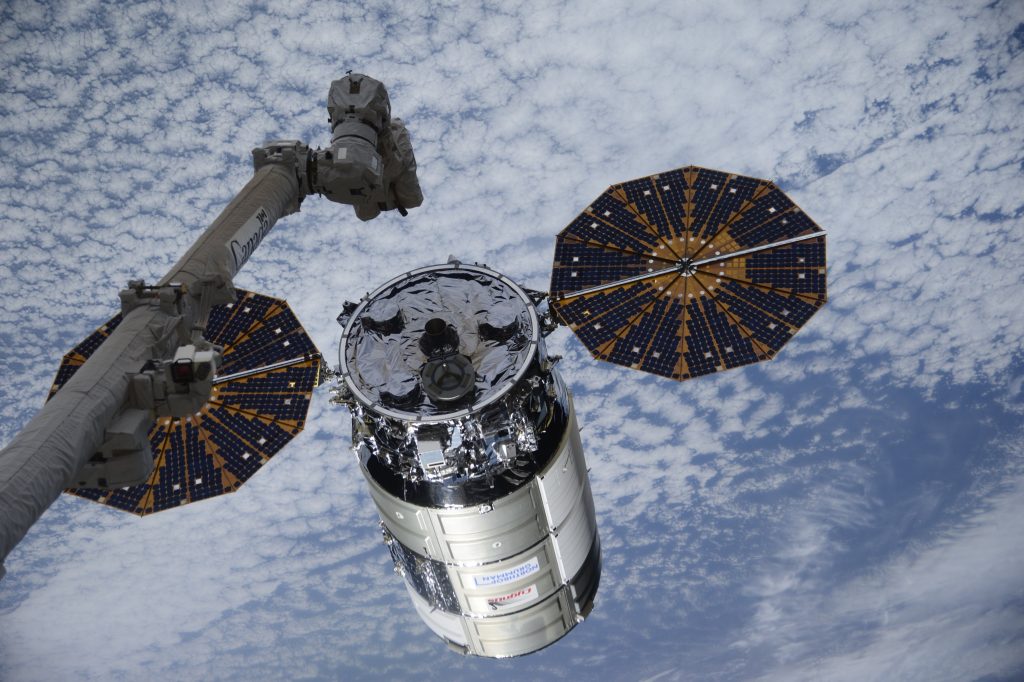 The NG-14 Cygnus was named the S. S. Kalpana Chawla, in memory of the NASA mission specialist who died with her crewmates on Columbia in 2003. According to Northrop Grumman, she was selected "in honor of her prominent place in history as the first woman of Indian descent to go to space".
This image shows the Cygnus spacecraft approaching the Canadarm on its arrival at the ISS.
There was a lot of cargo onboard this Cygnus — 3,551 kilograms (equivalent to 12.6 brown bears) — making it the second heaviest cargo mission to-date. There were 1,217 kilograms of science investigations, including:
The Universal Waste Management System is a twenty-three million dollar titanium space toilet. It's about 65% smaller and 40% lighter than the toilet currently on the space station, making it roughly the same size as the toilet you might find in a camper.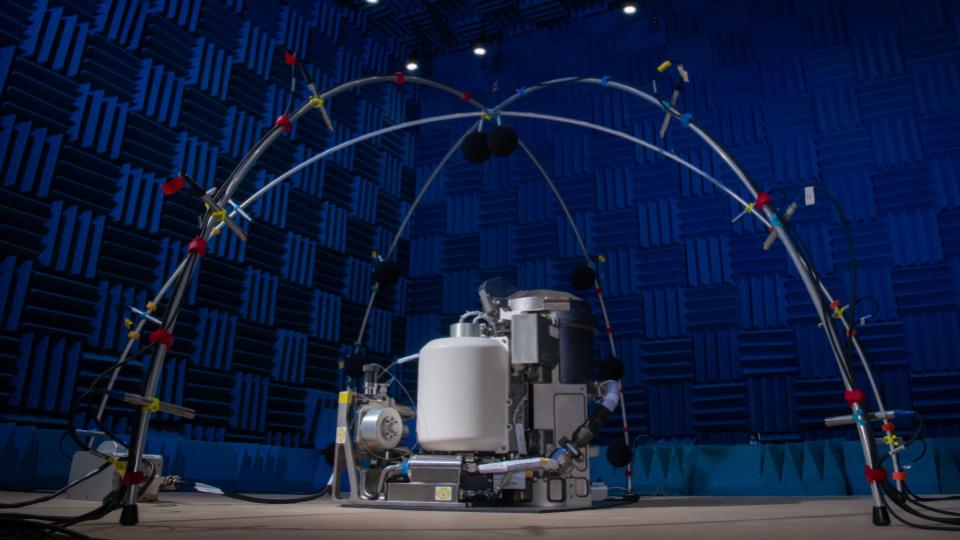 Melissa McKinley, a NASA systems project manager, said in an interview on a Canadian radio program that "The goal there for our team is to make it so that the crew can focus on other things they need to do during space travel and make this a more comfortable and convenient way for them to deal with these bodily functions."
In addition to being more comfortable and easier to use, clean, and maintain, it is also said to be better suited for female crew members than the existing commode on the ISS.
Being easier to clean is a big deal because the current one, well, smells. According to a tweet from Orion capsule engineering lead Jason Hutt: "If you want to recreate that used spacecraft smell, take a couple of dirty diapers, some microwave food wrappers, a used airsickness bag, [and] a few sweaty towels, put them in an old school metal trash can and let it bake in the summer sun for 10 days. Then open the [lid] and breathe deep."
The new model comes with a bacteria filter that should help mitigate this problem. In fact, according to Melissa McKinley, "It's been said that the air coming out of the toilet is some of the nicest smelling air on the spacecraft.".
We'll give NASA astronaut Jessica Meir the final word on this subject: "…when it comes to our urine on ISS, today's coffee is tomorrow's coffee!"
Next up…
On Tuesday, October 6 at 11:29 UTC, SpaceX launched a batch of Starlink satellites from LC-39A at Kennedy Space Center in Florida. This was a dedicated mission so another sixty satellites were added to the mega constellation, bringing the total number of version 1.0 satellites launched to 713 of a planned 1440 satellites.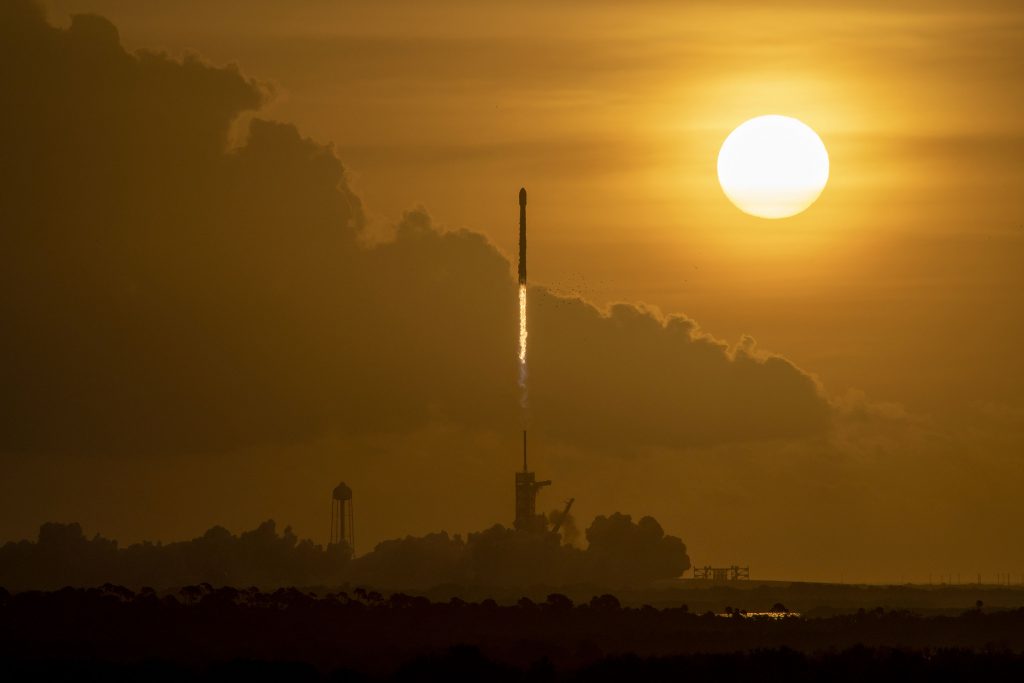 Even with just shy of half of the satellites in the constellation, SpaceX was able to provide proof-of-concept. After launch, SpaceX reported that "first responders [in Washington state] have been using the service for their purposes and to help bring the residents of Malden internet service while they rebuild their community. Malden is located about 35 miles south of Spokane, Washington, which falls within the northern latitudes our satellites currently service. The way emergency responders deployed Starlink in this context is representative of how Starlink works best—in remote or rural areas where internet connectivity is unavailable."
For those of you keeping score at home, this was the third flight of the first stage (B1058). SpaceX reported that one of the "fairing halves supported two previous Starlink launches." Both halves were recovered, with Ms. Tree making a successful catch.
For our last launch of the week, on Sunday, October 11 at 16:57 UTC, China launched the Gaofen 13 satellite onboard a Long March 3B from Xichang Satellite Launch Center.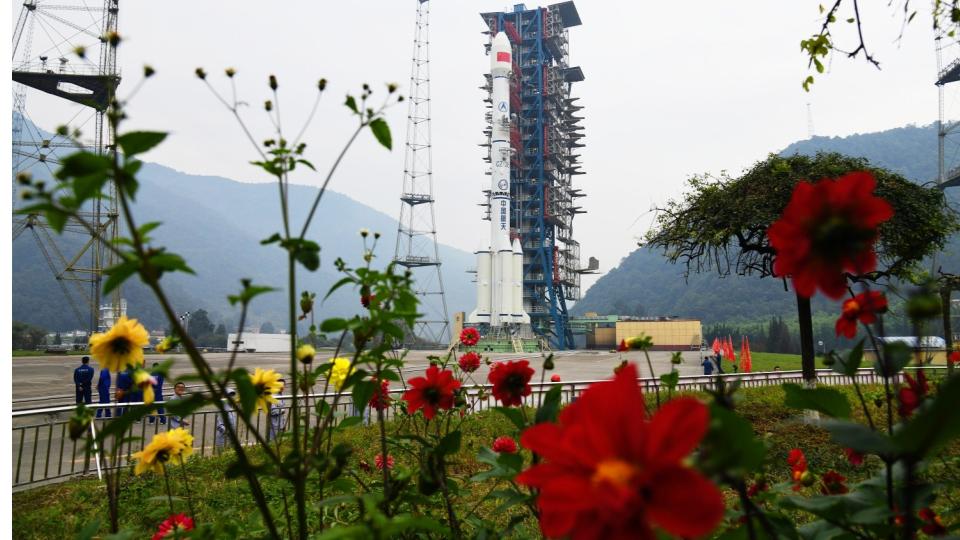 According to Xinhua News, China's state-run press agency, Gaofen "is a high-orbit optical remote sensing satellite. It is mainly used in the fields of land survey, crop yield estimation, environmental [management], weather warning and forecast, and comprehensive disaster prevention and mitigation."
No official information about resolution or coverage was released.
To wrap things up, here's a running tally of a few spaceflight statistics for the current year:
Toilets currently in space: 4
Toilets burned up: 2
Total satellites humans put into orbit: 916 (includes those launched from other in-orbit craft, such as the ISS)
Total satellites from launches: 888
Total Starlinks: 653
Total 2020 orbital launch attempts: 80 (including 9 failures)
I keep track of orbital launches by where they launched from, also known as spaceport. Here's that breakdown: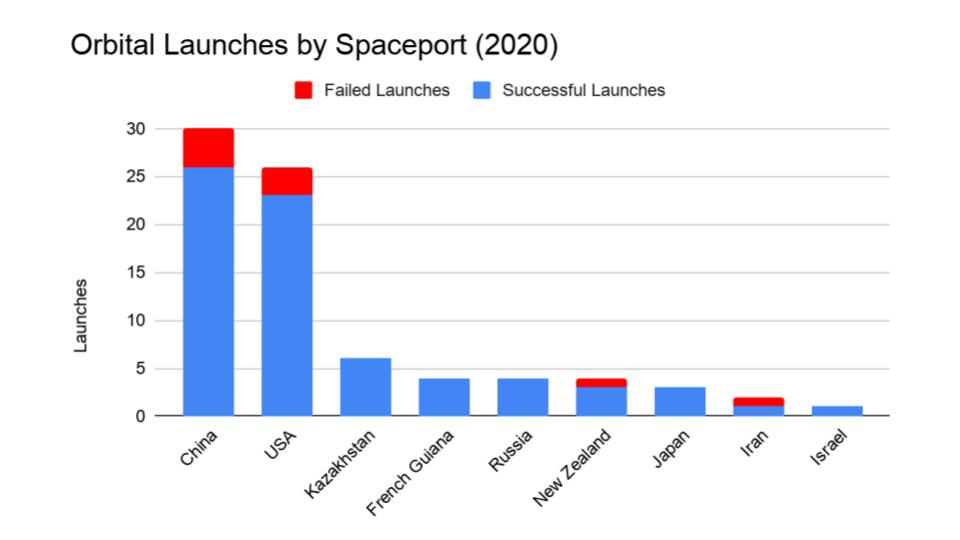 China: 30
USA: 26
Kazakhstan:6
French Guiana: 4
Russia: 4
New Zealand: 4
Japan: 3
Iran: 2
Israel: 1
Your random space fact for the week: Messier 110, also known as NGC 205, is a dwarf elliptical galaxy that is a satellite of the Andromeda Galaxy. It was first recorded by Charles Messier on August 10th, 1773, but wasn't actually added to the list of Messier Objects until 1967, making it the last member of the list.
Learn More
Cygnus supply ship reaches space station with titanium toilet
SpaceX launches more Starlink satellites, beta testing well underway
China launches Gaofen-13 observation satellite towards geostationary orbit
Credits
Host: Annie Wilson
Writers: Dave Ballard, Gordon Dewis, Ally Pelphrey, and Annie Wilson
Audio and Video Editing: Ally Pelphrey
Content Editing by Beth Johnson
Executive Producer: Pamela Gay
Intro and Outro music by Kevin MacLeod, https://incompetech.com/music/