Media

Transcript
First up, on September 27th at 03:23 UTC, China launched two environmental observation satellites onboard a Long March-4B.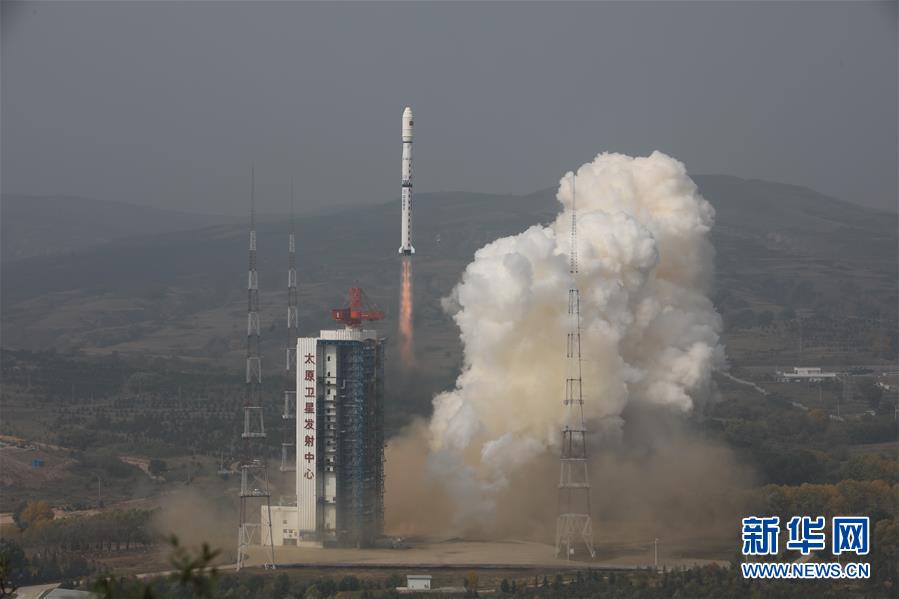 Huanjing-2A and 2B were sent to orbit from Launch Complex 9 in Taiyuan Satellite Launch Center. According to the China Academy of Space Technology (CAST), HJ-2A and HJ-2B will provide 16-meter multispectral and 48-meter hyperspectral and infrared image data.
The mission patch features the Long March-4B in the foreground, with trees, water, and land — typical imagery found other mission patches from satellites with similar missions — and the two satellites shown in the background.
Next up: on Monday, September 28th at 11:20 UTC, a Roscosmos Soyuz-2.1b was launched by Russian Aerospace Forces from Site Number 43 at the Plesetsk Cosmodrome. Onboard were three Gonets M communication satellites and eighteen small satellites in orbit.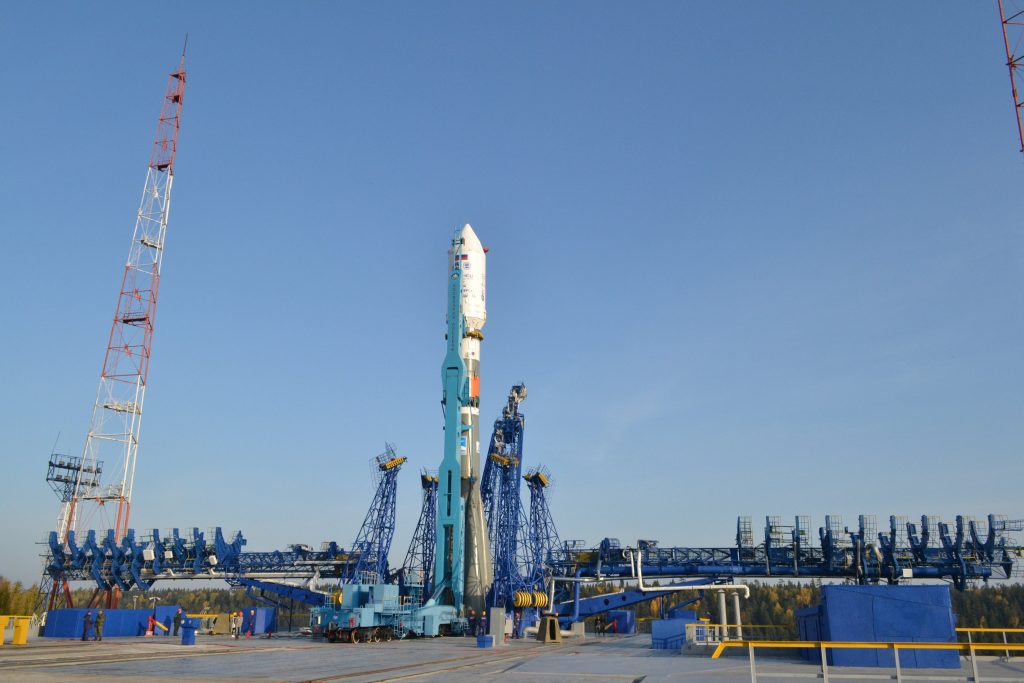 Gonets M-27, M-28, and M-29 join the Gonets-D1M constellation, which supports international health organizations to meet their global communications needs for the transfer of medical data and records to remote sites. The Gonets-M satellites share a common design with the military Rodnik communications satellites and are used for store-and-dump operations where data is uploaded to a satellite, stored in its memory, and later downlinked to another user. The name Gonets means "messenger". They have a planned lifetime of five to seven years and weigh about 280 kilograms or roughly the same as a brown bear.
The smallsats that hitched a ride on the launch belong to a variety of international customers and included three remote sensing smallsats that belong to a Finnish customer and some technology demonstrators for customers in Canada and Germany.
To wrap things up, here's a running tally of a few spaceflight statistics for the current year:
Toilets currently in space: 4
Toilets burned up: 2
Total satellites humans put into orbit: 915 (includes those launched from other in-orbit craft, such as the ISS)
Total satellites from launches: 887
Total Starlinks: 653
Total 2020 orbital launch attempts: 77 (including 9 failures)
I keep track of orbital launches by where they launched from, also known as spaceport. Here's that breakdown: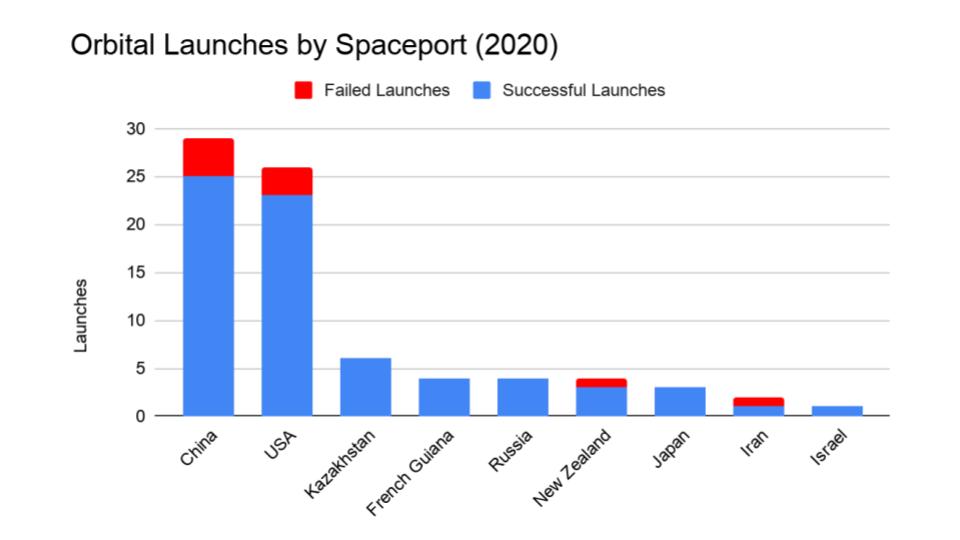 China: 29
USA: 26
Kazakhstan:6
French Guiana: 4
Russia: 4
New Zealand: 4
Japan: 3
Iran: 2
Israel: 1
Your random space fact for the week is in memory of our friend Paranor: On May 3rd, 1984, American astronomer Brian Skiff of Lowell's Anderson Mesa Station, Arizona discovered a dark Alauda asteroid from the outer region of the asteroid belt, approximately 29 kilometers in diameter. Its designation is 3325 TARDIS.
Learn More
China launches environmental monitoring satellites
Russian Aerospace Forces successfully launches "Soyuz-2" rocket carrier from Plesetsk cosmodrome
Credits
Host: Annie Wilson
Writers: Dave Ballard, Gordon Dewis, Ally Pelphrey, and Annie Wilson
Audio and Video Editing: Ally Pelphrey
Content Editing by Beth Johnson
Executive Producer: Pamela Gay
Intro and Outro music by Kevin MacLeod, https://incompetech.com/music/