Media

Transcript
First up: on Wednesday, September 3rd at 01:51 UTC, Arianespace launched Vega flight 16 from Launch Pad 1 at Kourou Space Centre in French Guiana. Onboard were 53 spacecraft from 21 customers in 13 countries, a record for a single European rocket.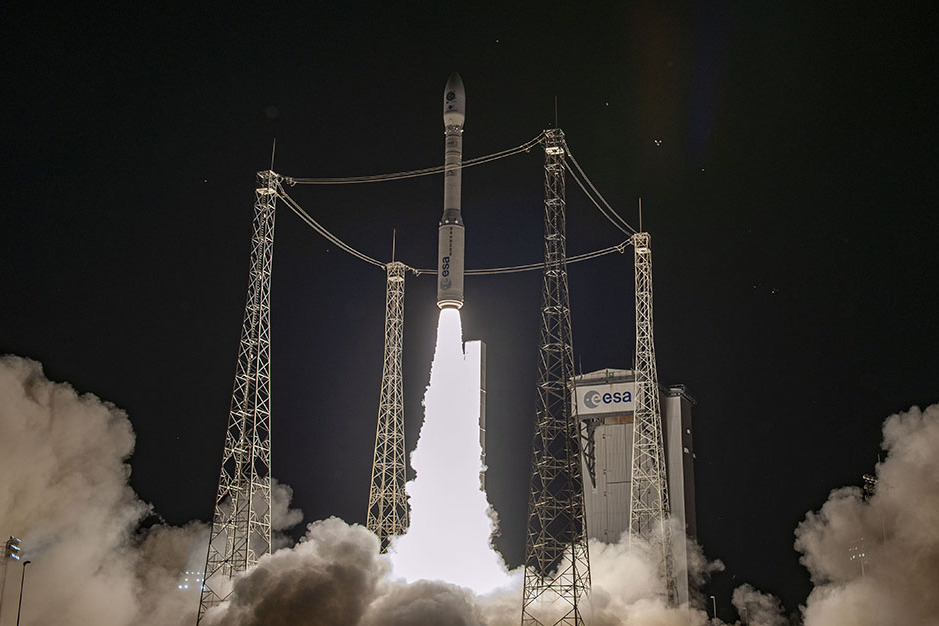 To accommodate all of these satellites, this was the first time the Small Space Mission Service payload adapter was used. The satellites have various missions, including technology demonstrations, Earth observation, and communications.
This was the first Vega launch since a failure destroyed the United Arab Emirate's Falcon Eye 1 satellite in July of last year. That failure has been blamed on a manufacturing defect. In a March interview with Spaceflight Now, Avio CEO Giulio Ranzo stated that "[w]e had thermal protection (on the second stage) where the thickness was perhaps less than one millimeter short, so we had a very, very tiny deviation that was undetectable to all the quality checks." Avio manufactures most of the Vega launcher.
A total of fourteen mandatory action items recommended by an independent investigation panel were implemented by Arianespace prior to launch, including a test-fire of the second stage motor to ensure safety.
On Thursday, September 3rd at 12:46 UTC, another batch of sixty satellites was added to the Starlink constellation by a SpaceX Falcon 9 rocket that was launched from LC-39A at Kennedy Space Center, joining the more than seven hundred Starlinks already on-orbit.
The confusingly named Starlink-11 mission is actually the twelfth Starlink mission. It's called Starlink-11 because it's the eleventh launch of version 1.0 Starlink satellites.
This amazing photo of the F9 being returned to the port was taken by Richard Angle for Teslarati. Check him out on Twitter at @RDAnglePhoto.
For those of you keeping score at home, this was the second flight for this particular booster and the fairing halves were recovered in pieces.
Next up: more SpaceX.
Also on Thursday, September 3rd, Starship SN-6 completed a successful 150m hop powered by a single Raptor engine while carrying a simulated payload.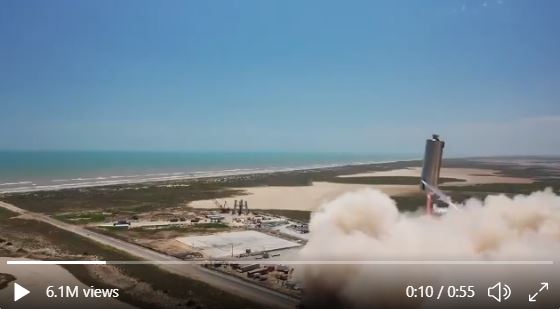 Afterward, Elon Musk voiced on Twitter what many people who watched it live probably thought: "Turns out you can make anything fly haha"
Oh, Elon… *sigh*
Next up: on Friday, September 4 at 07:30 UTC, China launched a Long March 2F/T rocket allegedly carrying the first Chinese reusable test spacecraft. The alleged spaceplane released an unknown object into orbit and then reportedly landed two days later. This was only the third launch of this particular variant of the Long March 2F. No other details were officially released by the Chinese media.
Next up: on Monday, September 7 at 05:57 UTC, China launched a Long March 4B from Taiyuan Satellite Launch Center carrying the Gaofen 11-02 satellite to orbit.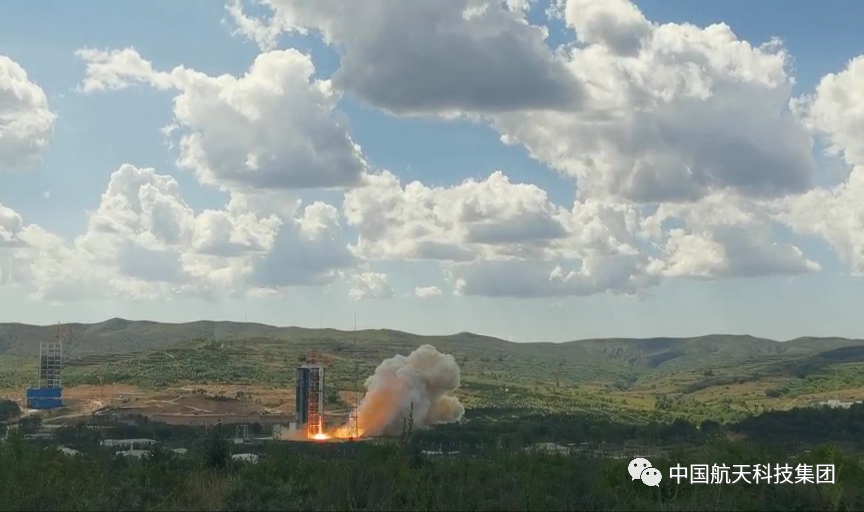 The mission patch for Gaofen 11-02 features the Long March 4B rocket blasting away from the Earth, framed by what appears to be buckthorn berries which grow in northwestern China. In the background is the constellation Virgo as well as a single star, probably representing Gaofen 11.
To wrap things up, here's a running tally of a few spaceflight statistics for the current year:
Toilets currently in space: 3
Toilets burned up: 2
Total satellites humans put into orbit: 822 (includes those launched from other in-orbit craft, such as the ISS)
Total satellites from launches: 794
(Total Starlinks: 593)
Total 2020 launch attempts: 71 (including 7 failures)
I keep track of orbital launches by where they launched from, also known as spaceport. Here's that breakdown: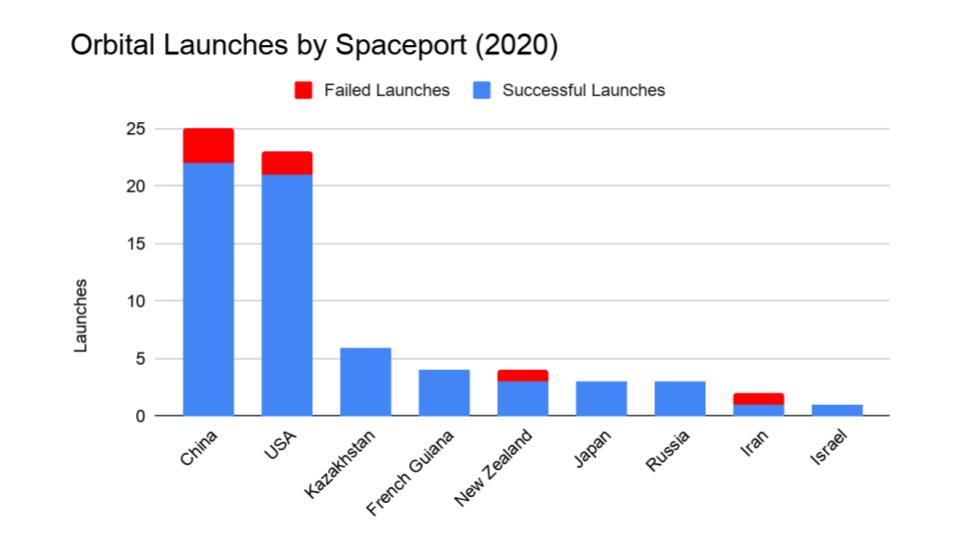 China: 25
USA: 23
Kazakhstan:6
French Guiana: 4
New Zealand: 4
Japan: 3
Russia: 3
Iran: 2
Israel: 1
Your random space fact for the week is: if you were to align all the planets in the Solar System pole-to-pole, they would fit between the surface of the Earth and the Moon when the Moon is at apogee (when it's the furthest away from the Earth). Yes, this would include Pluto as well.
Learn More
Vega rocket deploys 53 satellites on successful return to flight mission
SpaceX launches more Starlink satellites, beta testing well underway
Starship SN6 maiden hop complete – Super Heavy is coming
China launches reusable experimental spacecraft
China launches new optical remote-sensing satellite
Credits
Host: Annie Wilson
Writers: Dave Ballard, Gordon Dewis, Ally Pelphrey, and Annie Wilson
Audio and Video Editing: Ally Pelphrey
Content Editing by Beth Johnson
Executive Producer: Pamela Gay
Intro and Outro music by Kevin MacLeod, https://incompetech.com/music/