Media

Transcript
Our one and only launch of the week was yesterday, June 30th, with a brand new SpaceX Falcon 9 booster carrying the latest addition to the GPS constellation from Cape Canaveral at 8:10 pm UTC.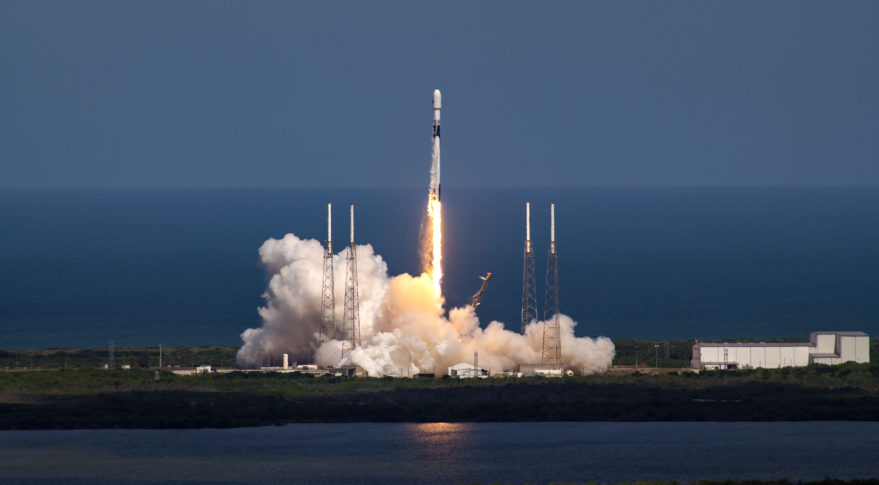 The payload was GPS III Space Vehicle Three, a satellite for GPS, that thing that helps us get from point A to point B without having to know how to read a map.
It's the third in the third generation of GPS satellites to be launched, and joins a constellation of 31 other GPS satellites in semi-synchronous medium earth orbit, orbiting the earth twice a day. Its mass is approximately 4,311 kilograms. For Americans, that's about 2,156 two-liter soda bottles. Nearly half of that mass was fuel to raise the satellite to its final orbit.
According to the Air Force fact sheet, this satellite broadcasts signals compatible with Europe's Galileo and Japan's QZSS, both of which are also global navigation satellite systems.
The first stage used during SpaceX's previous GPS launch was not recovered because the military had insufficient data at the time to ensure mission success. This time, however, the military agreed to lower the bottom end of the transfer orbit so the first stage could save enough fuel to attempt a landing. In exchange, SpaceX was also able to give them an undisclosed price break on the estimated $96 million launch contract.
The first stage landed safely on SpaceX's drone ship Just Read the Instructions and is currently headed back to port.
For those of you keeping score at home: the fairings were recovered from the ocean; there was no catch attempt because the right equipment wasn't on the drone ships.
To wrap things up, here's a running tally of a few spaceflight statistics for the current year:
Toilets currently in space: 4
Toilets burned up: 2
Total satellites humans put into orbit: 545 (includes those launched from other in-orbit craft, such as the ISS)
Total satellites from launches: 529
Total 2020 launch attempts: 46 (including 5 failures)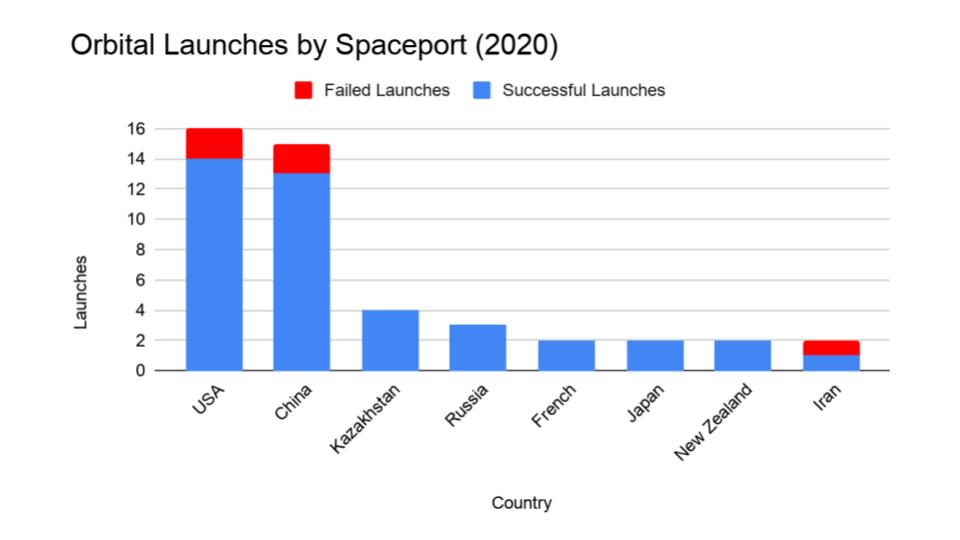 I keep track of orbital launches by where they launched from, also known as spaceport. Here's that breakdown:
USA: 16
China: 15
Kazakhstan: 4
Russia: 3
French Guiana: 2
Japan: 2
New Zealand: 2
Iran: 2
Your useless space fact for the week comes to us from Kerbal01: Russia tried to launch a 90-ton space laser battle station in 1987, but it failed to reach orbit due to an error in the guidance system, making it flip 360 degrees instead of 180.
Learn More
SMC and its partners successfully launch third GPS III satellite 
Credits
Host: Annie Wilson
Writers: Annie Wilson, Dave Ballard, Gordon Dewis, Ally Pelphrey
Audio and Video Editing: Ally Pelphrey
Content Editing by Beth Johnson
Executive Producer: Pamela Gay
Intro and Outro music by Kevin MacLeod, https://incompetech.com/music/