Media

The News
Today is one heck of a slow news day, but what it lacks in diversity it makes up for in lift. Our first story is one related to rockets that evaded yesterday's Rocket Roundup. On Tuesday night, SpaceX's SN4 test version of its Starship was finally able to successfully sustain the pressures of being filled with fuel, and from there it went on to survive the firing of its single Raptor engine. Starship will be the top most stage of a new launch system that will dwarf even the Falcon Heavy and SLS's planned Block 2 Cargo rocket and will have a mighty 150t of lift and stand 150m tall.
SpaceX has conveniently placed their rockets to be beautifully imaged by folks with a telephoto lens working off the property. One of the best people doing this is BocoChicoGal. In her video of the test firing, SN4 can be seen slowly getting covered in frost, and then steam and mist rise up from beneath the prototype as a sound suppression system is engaged. Moments later, the engine kicked in, adding light and billowing steam and possibly stirring up dust to fill the Texas night.
A much smaller version of the starship – the skyhopper, has previously done jump tests, and now SpaceX is working to scale up their systems. They have plans to one day use this rocket to take people to Mars.
Until this week, Starship was a personal project for SpaceX – something the company was designing as they pursue a corporate goal of putting humans on Mars in large numbers. That all changed in a small way last week as NASA announced which companies will receive funding to develop vehicles capable of returning humans to the moon in the next couple of years. SpaceX is one of three teams selected to receive initial development funds. The other two teams are Blue Origin, billionaire Jeff Bezos's company, and Dynetics. If you haven't heard of Dynetics before, you aren't alone. This group is a subsidiary of Leidos and also gets lost among its collaborators, like Boeing, who are working to deliver the Space Launch Systems. In addition to working on Artemis, Dynetics is also contracted to deliver the SLS Core and Upper stages, as well as the Orion Multipurpose Crew Vehicle.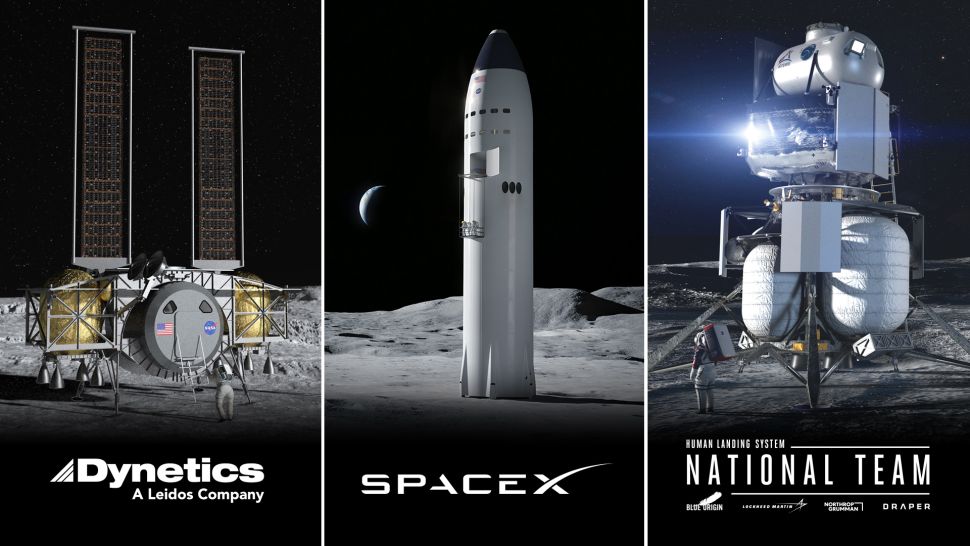 For these companies to succeed, they're going to need to do a number of test launches in the next 24 months, all in the lead up to putting, according to NASA, a crew of all women on the moon by the end of 2024. Given the current delays in SLS, Blue Origin's lack of a human-certified vehicle, and SpaceX's randomness when it comes to timelines, I'm not sure anyone is confident in this timeline, but whenever humans do return to the Moon, we'll bring to you right here on the Daily Space.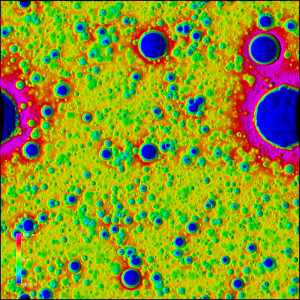 Interview Guest Information
Today we are going to be joined by PSI senior scientist Dr Jim Richardson. Last week we discussed his recent research highlighting how shaking and tiny impacts slowly erase the surfaces of even tiny worlds like the Asteroid Eros. This is work that affects the science we like to do here on CosmoQuest, when we are actively mapping craters and other features on planets, moons, and asteroids. Since this is work that is near and dear to our hearts, we've invited him on to take a deeper dive into crater erosion.
Learn More about other stories
SpaceX SN4 Engine Test
Artemis selections
Credits
Hosted and written by Pamela Gay
Audio Engineered by Pamela L. Gay
Video Engineered by Tim Hawkins
Executive Produced by Pamela L. Gay