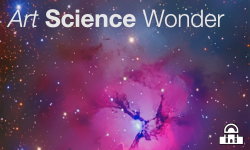 Art – Science – Wonder
This show was created for the Youngstown State University "First Night" celebration on December 31. It highlights the ties between art, science, and wonder, and can be used to demonstrate the full capabilities of a digital planetarium.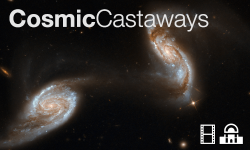 Cosmic Castaways Show
Most stars lie within the crowded boundaries of galaxies, travelling with their brothers and sisters in a vast galactic family. But some find themselves on their own, deep within voids between the galaxies. These are the cosmic castaways, and this is their story.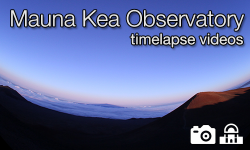 Mauna Kea Observatory Timelapse Videos
While there is now a large number of truly breathtaking full dome planetarium shows (covering a wide range of scientific topics) available to planetaria worldwide, there is clearly a need for low-cost (or even free) full-dome content, to allow planetaria to stretch their programming capabilities.   With this goal in mind, Science on the Half Sphere […]