Media

Summary
Join us for this week's Rocket Roundup with host Annie Wilson as we look back at the launches that happened from the past week, and wow, there are a lot, including ones from Rocket Lab, Astra Space, the ISRO, Arianespace, SpaceX, and CASC.
Transcript
Hello, and welcome to the Daily Space for today Wednesday, December 23rd, 2020. I am your host Annie Wilson. Most weekdays we're here putting science in your brain.
Usually, Wednesdays are for Rocket Roundup, and this is the last show of the year. We've got a whole bunch of launches to cover so let's get to it, shall we?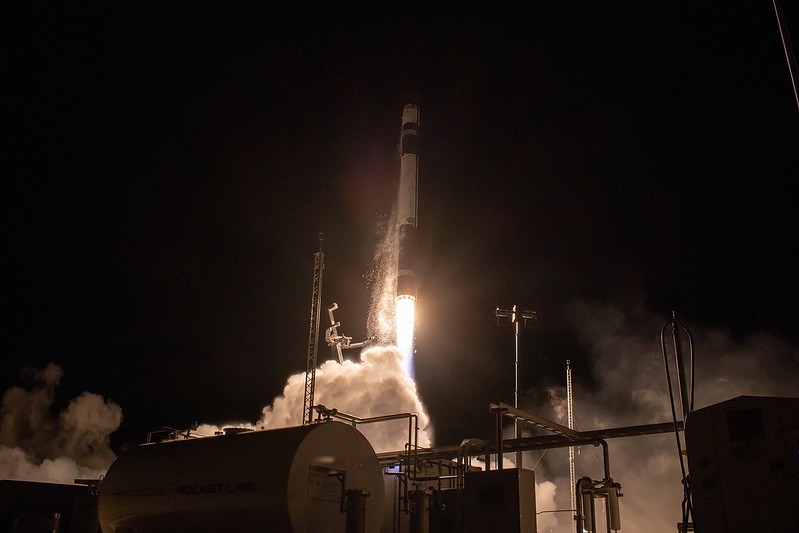 First up, on Tuesday, December 15th at 10:09 UTC, Rocket Lab launched an Electron from its launch site on the Mahia Peninsula in New Zealand. This was the seventh launch of 2020 for Rocket Lab, the seventeenth Electron launch overall, and the ninety-sixth payload launched by Electron.
The mission, named The Owl's Night Begins, delivered Synspective's StriX-α synthetic aperture radar satellite to a 500-kilometer orbit.
According to Synspective: The StriX-α satellite will demonstrate [their] synthetic aperture radar (SAR) technology … to be able to image millimeter-level changes to the Earth's surface from space, independent of weather conditions on Earth and at any time of the day or night.
StriX-α is the first of more than thirty satellites planned by Synspective to form a constellation in low Earth orbit to collate data on a daily basis that can be used for urban development planning, construction, and infrastructure monitoring, and disaster response across Asia.
Unlike the last Electron launch, Rocket Lab did not attempt to recover the first stage.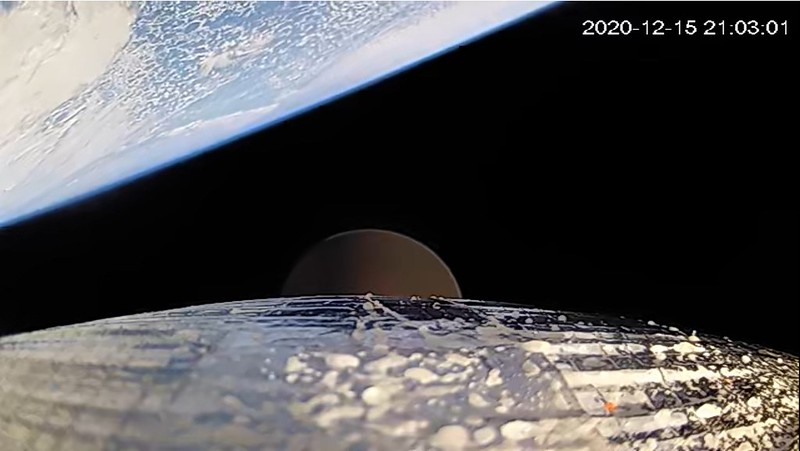 Next up, later that same day at 20:22 UTC, Astra made their second launch attempt of Rocket 3 from the Pacific Spaceport Complex in Kodiak, Alaska.
The very first launch attempt of Rocket 3 blew up on the pad during a wet dress rehearsal, so this is actually the third launch attempt of this particular rocket model.
It was nearly successful, coming to "within half a kilometer/second of orbital velocity" according to a tweet by Astra CEO Chris Kemp. However, the rocket did make it into space by crossing the Kármán line, the boundary between the atmosphere and outer space, at 100 km. Liftoff and the eight and a half minute flight was not broadcast live, but the company did release a video shortly after the launch.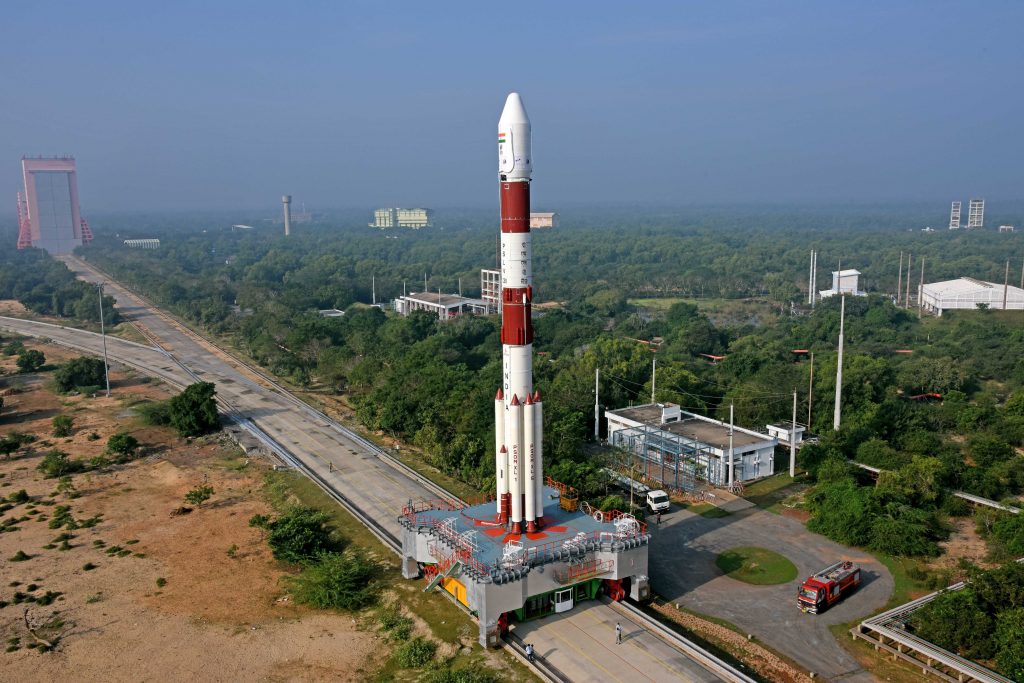 On December 17th at 10:41 UTC, the Indian Space Research Organisation (ISRO) launched their CMS-01 communications satellite atop a PSLV XL rocket.
CMS-01, also known as GSat-12R, will provide Extended-C Band coverage that will include the Indian mainland, Andaman-Nicobar, and Lakshadweep Islands. Total time from launch to separation was a bit over twenty minutes.
It is the forty-second communications satellite launched by India and the twenty-second flight of a PSLV XL.
Next, on December 18th at 12:26 UTC, an Arianespace Soyuz 2.1b/Fregat launched the fourth set of thirty-six OneWeb satellites from the Vostochny Cosmodrome in Eastern Russian.
After nearly four hours, two burns of the main Fregat engine, and seven Fregat RCS burns, all thirty-six OneWeb satellites were deployed in their proper orbits.
This marks the 1,929th R7 Soyuz launch since 1957.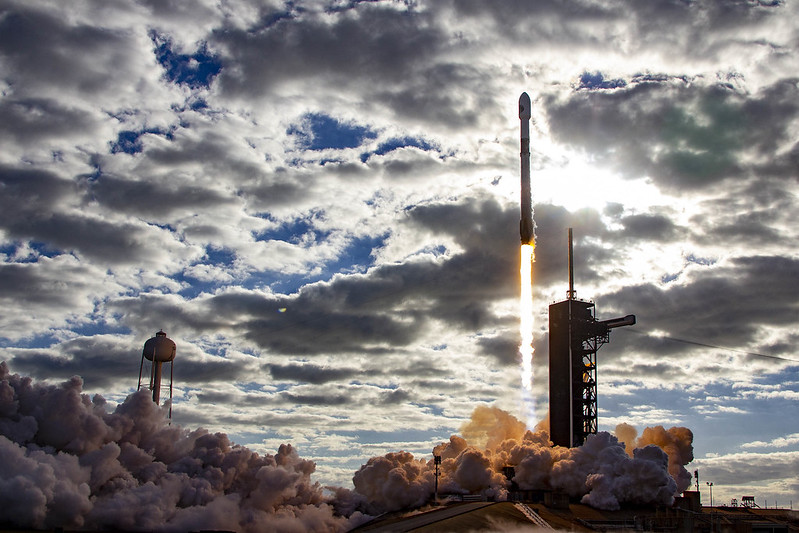 On December 19th at 14:00 UTC, the National Reconnaissance Office launched its NROL-108 mission aboard a SpaceX Falcon 9 from LC-39A at Kennedy Space Center.
The mission carried a classified national security payload operated by the NRO.
This launch took place just a few days after the launch of NROL-44 by ULA, making this the sixth successfully launched mission for the NRO.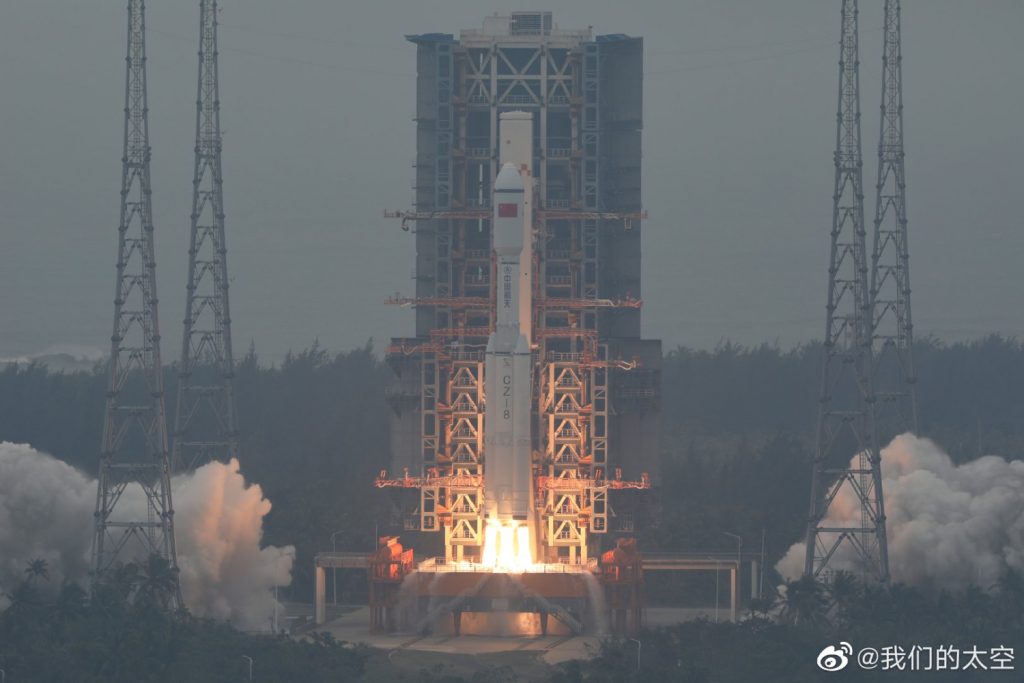 On December 22nd at 04:37 UTC, the first Long March 8 lifted off from the Wenchang Satellite Launch Center.
The Long March 8 uses a core stage with two K2 boosters. The first stage and the boosters use a combination of RP-1, a highly refined form of kerosene, and liquid oxygen (LOX), while the second stage uses a combination of liquid hydrogen and LOX.
The payload consisted of five relatively small satellites with various missions. From what we have been able to determine, some of the satellites were communication satellites, while at least one was an Ethiopian earth observation 6U CubeSat satellite known as ET-SMART-RSS, which will be operated by the Ethiopian Space Science and Technology Institute and was built with the assistance of a Chinese company called Smart Satellite Technology.
To wrap things up, here's a running tally of a few spaceflight statistics for the current year:
Toilets currently in space: 5 — 2 installed on ISS, 1 on the Crew Dragon, 1 on the Soyuz, 1 not yet installed
Toilets burned up: 3
Total satellites humans put into orbit: 1231 (includes those launched from other in-orbit craft, such as the ISS)
Total satellites from launches: 1196
Total Starlinks (this year): 833
Total 2020 orbital launch attempts: 113 (including 11 failures)
I keep track of orbital launches by where they launched from, also known as spaceport. Here's that breakdown: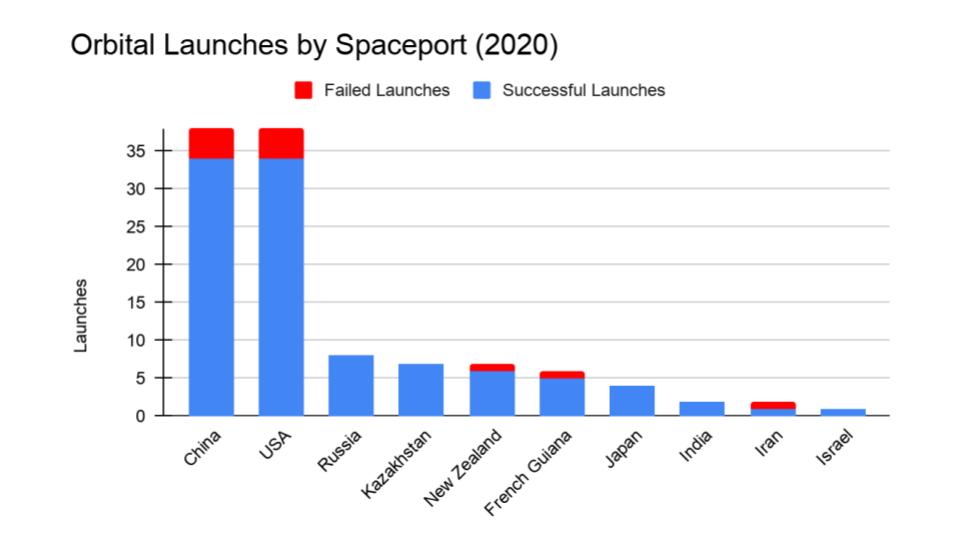 China: 38
USA: 38
Russia: 8
Kazakhstan: 7
New Zealand: 7
French Guiana: 6
Japan: 4
India: 2
Iran: 2
Israel: 1
Your random space fact for the week is that this week marks the fifth anniversary of the first Falcon 9 landing. There have been 70 successful landings since.
Learn More
Synspective's First Satellite "Strix-α" Successfully Reached Its Target Orbit
Astra Rocket 3.2 Orbital Launch Attempt
PSLV-C50 successfully launches CMS-01
OneWeb satellites successfully injected into target orbit
SpaceX completes 2020 manifest with covert flight for NRO
China successfully launches new Long March 8 rocket
Credits
Host: Annie Wilson
Writers: Dave Ballard, Gordon Dewis, Beth Johnson, Erik Madaus, and Annie Wilson
Audio and Video Editing: Ally Pelphrey
Content Editing by Beth Johnson
Executive Producer: Pamela Gay
Intro and Outro music by Kevin MacLeod, https://incompetech.com/music/