Podcaster: Dr. Al Grauer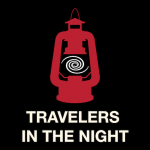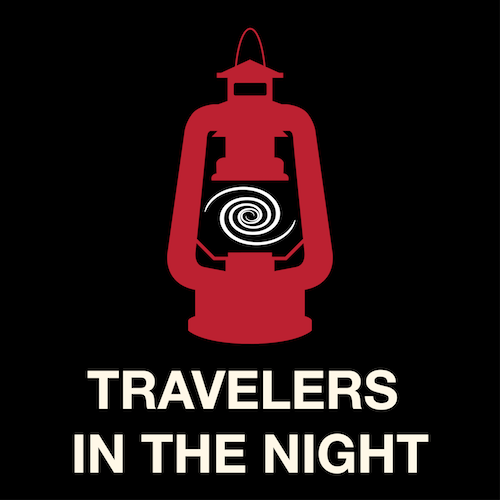 Title: Travelers in the Night Eps. 69 & 70: Fly Out Of SpacePort America & NASA Mars Spacecraft Prepare For A Close Comet Flyby
Organization: Travelers in The Night
Link : Travelers in the Night ; @Nmcanopus
Organization: Travelers in The Night
Link : Travelers in the Night ; @Nmcanopus
Description: Today's 2 topics:
SpaceShipTwo will carry 6 passengers and two pilots and be launched from the 18,000 acre SpacePort America in New Mexico.
Robert McNaught discovered a comet named Comet C/2013 A1 (Siding Spring) that passed very close to the planet Mars in October of 2014.
Bio: Dr. Al Grauer is currently an observing member of the Catalina Sky Survey Team at the University of Arizona. This group has discovered nearly half of the Earth approaching objects known to exist. He received a PhD in Physics in 1971 and has been an observational Astronomer for 43 years. He retired as a University Professor after 39 years of interacting with students. He has conducted research projects using telescopes in Arizona, Chile, Australia, Hawaii, Louisiana, and Georgia with funding from NSF and NASA.
He is noted as Co-discoverer of comet P/2010 TO20 Linear-Grauer, Discoverer of comet C/2009 U5 Grauer and has asteroid 18871 Grauer named for him.
Today's sponsor: Big thanks to our Patreon supporters this month: Dustin A Ruoff, Brett Duane, Kim Hay, Nik Whitehead, Timo Sievänen, Michael Freedman, Paul Fischer, Rani Bush, Karl Bewley, Joko Danar, Steven Emert, Frank Tippin, Steven Jansen, Barbara Geier, Don Swartwout, James K. Wood, Katrina Ince, Michael Lewinger, Phyllis Simon Foster, Nicolo DePierro.
Please consider sponsoring a day or two. Just click on the "Donate" button on the lower left side of this webpage, or contact us at signup@365daysofastronomy.org.
Or please visit our Patreon page: https://www.patreon.com/365DaysOfAstronomy
Transcript:
55E – 69 – Fly Out Of Spaceport America
SpaceShipTwo will carry 6 passengers and two pilots and be launched from the 18,000 acre SpacePort America in New Mexico. 
SpaceShipTwo passengers will receive 3 days of training at Spaceport America before their flight.  Their spacecraft will be carried by the mother ship WhiteKnightTwo to an altitude of 50,000 feet. After detaching from the mother ship a rocket motor will bring SpaceShipTwo to supersonic speed in 8 seconds.   After 70 seconds the rocket motor will cut out and the spacecraft will coast to its maximum altitude of about 68 miles. Passengers will be treated to 3- 4 minutes of microgravity on a suborbital flight path during which time they can float in near zero g. They will be able to view the beautiful Earth surrounded by the blackness of space.  Before the return descent begins the new astronauts  will be instructed to return to their seats and strap in.
At about 21 miles above the Earth's surface they will experience the maximum G forces at about 6 times the force of gravity. After returning to subsonic speed the final glide to the ground will take 10-15 minutes. The 90 minute flight will end with a landing at SpacePort America.  In human history only about 500 people have traveled into space.  The passengers of SpaceShipTwo should nearly double that number in the first year of operation.
 Approximately 400 of the first thousand tickets still are available at $250,000 each.
56E – 70 – NASA Mars Spacecraft Prepare For A Close Comet Flyby
Robert McNaught discovered a comet as it was traveling northward from under the plane of the Earth's orbit. He was observing at the Siding Spring Observatory in New South Wales Australia. This object was tracked by telescopes all around the world and named Comet C/2013 A1 (Siding Spring). It attracted attention as soon as it was realized that it would pass very close to the planet Mars in October of 2014.
The comet's nucleus will miss Mars by about 82,000 miles. During its close approach it will be shedding small particles which will be traveling at more than 30 miles/second relative to Mars and Mars orbiting spacecraft. At that speed even a very small sand grain would do significant damage to one of NASA's orbiting spacecraft.
Fortunately the comet will miss Mars by a wide enough margin so that only the edge of the dust trail it leaves will provide some risk to our spacecraft. NASA currently operates two Martian orbiters and expects a third one to arrive in the near future. All of them have taken precautionary measures to protect themselves from cometary high speed dust damage.
In 1910 there was widespread concern when the nucleus of Halley's comet passed 170 times farther from us than Comet Siding Spring will be from Mars in October of 2014.  Humans now use orbiting satellites for everything from predicting the weather to finding a motel.  Thus we have more to worry about a comets close approach in 2014 than humans did in 1910 when the Earth passed through the tail of Halley's comet.
For Travelers in the Night this is Dr. Al Grauer
End of podcast:
365 Days of Astronomy
=====================
The 365 Days of Astronomy Podcast is produced by Planetary Science Institute. Audio post-production by Richard Drumm. Bandwidth donated by libsyn.com and wizzard media. You may reproduce and distribute this audio for non-commercial purposes. Please consider supporting the podcast with a few dollars (or Euros!). Visit us on the web at 365DaysOfAstronomy.org or email us at info@365DaysOfAstronomy.org. This year we will celebrates the Year of Everyday Astronomers as we embrace Amateur Astronomer contributions and the importance of citizen science. Join us and share your story. Until tomorrow! Goodbye!