Podcaster: Host : Fraser Cain ; Guest : Dr. Dorothy Z. Oehler, Dr. Kimberly Cartier, & Dr. Morgan Rehnberg.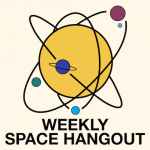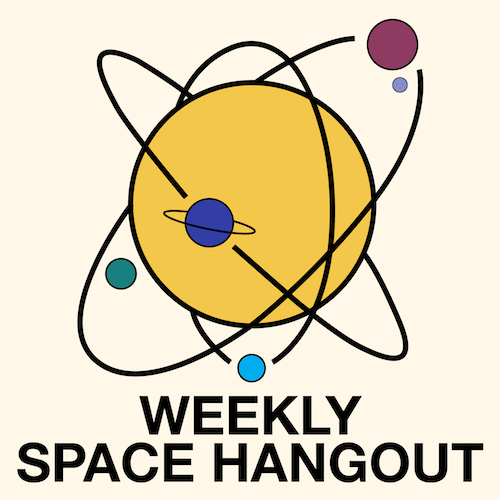 Title: Weekly Space Hangout : Guest: Dr. Dorothy Z. Oehler discuss about "Is there Methane on Mars?"
Link: Cosmoquest: http://cosmoquest.org
You can watch the video in: http://youtu.be/QBFwKcutFWk
Description: Today's story:
NASA's twin study report released.

What happened with Beresheet.

Pepsi NOT destroying the night sky. (Thanks!)

Falcon Heavy success/sadness…

Exoplanet updates.

Host: Fraser Cain
Special Guest:Dr. Dorothy Z. Oehler is a planetary geologist and Precambrian paleontologist. She is interested in using martian geomorphology to better understand the history of the planet and identify regions where accumulations of organic materials including methane could occur. To this objective, she is applying concepts of facies prediction to prioritize habitable sites on Mars that could preserve remnants of an early biosphere. She is additionally using concepts of subsurface organic maturation (from her experience in petroleum exploration) to locate areas on Mars of potential methane generation, accumulation, and release to the atmosphere.
Dr. Oehler is also interested in seeking ways to identify biosignatures of potential extraterrestrial life. This includes establishing new criteria for identifying bona fide biosignatures of fragmentary remains of primitive life forms. In this regard, she has studied some of the oldest organic microfossils on Earth, using both Secondary Ion Mass Spectrometry (SIMS) to determine their carbon isotopic composition (to assess their origin and significance to evolution of life on our planet) and Nano-scale SIMS (NanoSIMS) to chemically map, at the sub-micron scale, some of Earth's earliest life forms. Results from these studies provide insights into the most primitive lifeforms on Earth and, as such, may be applicable to recognizing poorly preserved remnants of primitive life that might be encountered in planetary exploration. Read her latest publication "No detection of methane on Mars from early ExoMars Trace Gas Orbiter observations"

Guests:
Dr. Kimberly Cartier ( http://KimberlyCartier.org & @AstroKimCartier )
Dr. Morgan Rehnberg ( http://cosmicchatter.org/@MorganRehnberg )

Today's sponsor: Big thanks to our Patreon supporters this month: Dustin A Ruoff, Frank Tippin, Brett Duane, Jako Danar, Joseph J. Biernat, Nik Whitehead, Timo Sievänen, Steven Jansen, Casey Carlile, Phyllis Simon Foster, Tanya Davis, Rani B, Lance Vinsel, Steven Emert, Barbara Geier
Please consider sponsoring a day or two. Just click on the "Donate" button on the lower left side of this webpage, or contact us at signup@365daysofastronomy.org.
Or please visit our Patreon page: https://www.patreon.com/365DaysOfAstronomy
End of podcast:
365 Days of Astronomy
=====================
The 365 Days of Astronomy Podcast is produced by Planetary Science Institute. Audio post-production by Richard Drumm. Bandwidth donated by libsyn.com and wizzard media. You may reproduce and distribute this audio for non-commercial purposes. Please consider supporting the podcast with a few dollars (or Euros!). Visit us on the web at 365DaysOfAstronomy.org or email us at info@365DaysOfAstronomy.org. This year we will celebrates the Year of Everyday Astronomers as we embrace Amateur Astronomer contributions and the importance of citizen science. Join us and share your story. Until tomorrow! Goodbye!