Podcaster: Host :Fraser Cain; Guest : Dr. Emily Holt, Dr. Kimberly Cartier, Dr. Morgan Rehnberg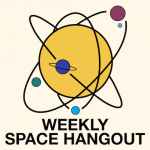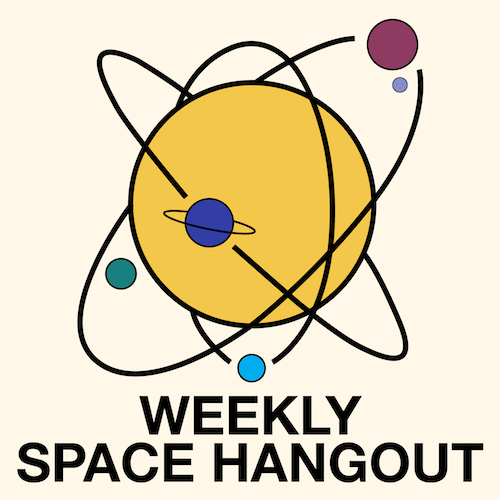 Title: Weekly Space Hangout : Dr. Emily Holt talks Archaeology and Ancient Astronomy
Link: Cosmoquest: http://cosmoquest.org
You can watch the video in: http://youtu.be/QBFwKcutFWk
Description: Today's story:
A new moon for Neptune.
NASA's. Best. Budget. Evar!

Hyabusa 2's about to land on Ryugu.
Searching for cold worlds from your couch.

SpaceIL is about to launch a lander to the Moon.
How's the weather on Mars?

Host: Fraser Cain ( @fcain )
Special Guest:Dr. Emily Holt is an Environmental Archaeologist and Anthropologist who is currently a Visiting Assistant Professor at Miami University of Ohio. Emily's research focuses on human-environment dynamics in the Nuragic Culture of Bronze Age Sardinia. She directs the Pran'e Siddi Landscape Project (PSLP), an archaeological survey in south-central Sardinia, which is examining the long-term changes in settlement patterns, water use, and the socio-cultural interpretation of natural resources.
Emily is also the president of the non-profit organization Public Scholar Outreach whose mission is to support, produce, promote, and disseminate high-quality public scholarship, especially public scholarship that is peer-reviewed and public scholarship with relevance to contemporary issues. PSO's primary initiative is to establish Dirt & Words: an online, open access channel of peer-reviewed public scholarship about the human past.
Today, Emily and Fraser will be discussing how ancient cultures understood astronomy, a topic she recently discussed with Paul Sutter on his Space Radio broadcast.
You can follow Emily on Twitter: @Emily_M_Holt
To learn more about her ongoing research, be sure to visit her website ERRANT: letters from an itinerant archaeologist here: https://errant.live/
Guests:
Dr. Kimberly Cartier ( http://KimberlyCartier.org & @AstroKimCartier )
Dr. Morgan Rehnberg ( http://cosmicchatter.org/ & @MorganRehnberg )

Today's sponsor: Big thanks to our Patreon supporters this month: Frank Tippin, Brett Duane, Jako Danar, Joseph J. Biernat, Nik Whitehead, Timo Sievänen, Steven Jansen, Casey Carlile, Phyllis Simon Foster, Tanya Davis, Rani B, Lance Vinsel, Steven Emert.
Immerse yourself in the web of life under a symphony of starlight in Costa Rica with Paul Sutter. Check it out at: http://astrotours.co/365days
Please consider sponsoring a day or two. Just click on the "Donate" button on the lower left side of this webpage, or contact us at signup@365daysofastronomy.org.
Or please visit our Patreon page: https://www.patreon.com/365DaysOfAstronomy
End of podcast:
365 Days of Astronomy
=====================
The 365 Days of Astronomy Podcast is produced by Planetary Science Institute. Audio post-production by Richard Drumm. Bandwidth donated by libsyn.com and wizzard media. You may reproduce and distribute this audio for non-commercial purposes. Please consider supporting the podcast with a few dollars (or Euros!). Visit us on the web at 365DaysOfAstronomy.org or email us at info@365DaysOfAstronomy.org. This year we will celebrates the Year of Everyday Astronomers as we embrace Amateur Astronomer contributions and the importance of citizen science. Join us and share your story. Until tomorrow! Goodbye!