Podcaster: Host :Fraser Cain; Guest : Dr. Lucianne Walkowicz, Dr. Kimberly Cartier & Dr. Morgan Rehnberg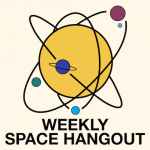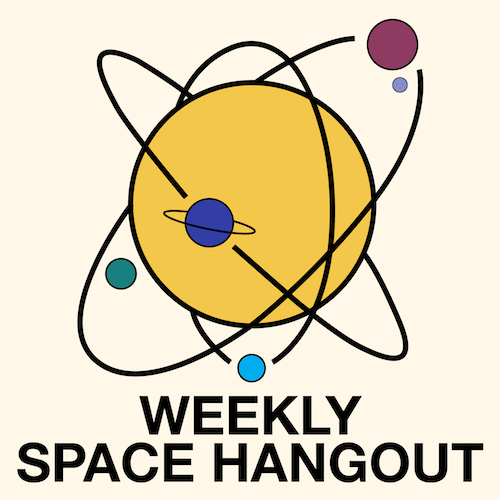 Title: Weekly Space Hangout :Dr. Lucianne Walkowicz
Link: Cosmoquest: http://cosmoquest.org
You can watch the video in: http://youtu.be/DOvdLoS7qeI
Description: This week we catch up with a review of news from 2018!
The first views from the far side of the Moon.
More New Horizons.
Mr. Steven" tries again to catch a fairing.
More FRBs, Fast Radio Bursts. Canada Chimes in…
Host: Fraser Cain ( @fcain )
Special Guest: Dr. Lucianne Walkowicz is an Astronomer at the Adler Planetarium. She studies stellar magnetic activity and how stars influence a planet's suitability as a host for alien life. She is also an artist and works in a variety of media, from oil paint to sound.
Dr. Walkowicz holds a B.S. in Physics from Johns Hopkins University, and a M.S. and Ph. D. from University of Washington. She was the Kepler Fellow at UC Berkeley, and the Henry Norris Russell Fellow at Princeton University, before joining the Astronomy Department at Adler Planetarium in 2014. She is a 2012 TED Senior Fellow, a 2011 National Academy of Sciences Kavli Fellow, and has been internationally recognized for her advocacy for conservation of dark night skies.
From October 2017 to October 2018, Dr. Walkowicz served as the fifth Baruch S. Blumberg NASA/Library of Congress Chair in Astrobiology in the John W. Kluge Center at the Library of Congress. Additionally, you may have seen in numerous episodes of the documentary The Universe, as well as the current National Geographic series, Mars.
Guests:
Dr. Morgan Rehnberg ( http://cosmicchatter.org/ & @MorganRehnberg )
Dr. Paul Matt Sutter ( http://www.pmsutter.com/ & @PaulMattSutter )
Dr. Kimberly Cartier ( http://KimberlyCartier.org & @AstroKimCartier )
Today's sponsor: Big thanks to our Patreon supporters this month: Frank Tippin, Brett Duane, Jako Danar, Joseph J. Biernat, Nik Whitehead, Timo Sievänen, Steven Jansen, Casey Carlile, Phyllis Simon Foster, Tanya Davis, Rani B, Lance Vinsel, Steven Emert.
Immerse yourself in the web of life under a symphony of starlight in Costa Rica with Paul Sutter. Check it out at: http://astrotours.co/365days
Please consider sponsoring a day or two. Just click on the "Donate" button on the lower left side of this webpage, or contact us at signup@365daysofastronomy.org.
Or please visit our Patreon page: https://www.patreon.com/365DaysOfAstronomy
End of podcast:
365 Days of Astronomy
=====================
The 365 Days of Astronomy Podcast is produced by Planetary Science Institute. Audio post-production by Richard Drumm. Bandwidth donated by libsyn.com and wizzard media. You may reproduce and distribute this audio for non-commercial purposes. Please consider supporting the podcast with a few dollars (or Euros!). Visit us on the web at 365DaysOfAstronomy.org or email us at info@365DaysOfAstronomy.org. This year we will celebrates the Year of Everyday Astronomers as we embrace Amateur Astronomer contributions and the importance of citizen science. Join us and share your story. Until tomorrow! Goodbye!