Podcaster: Host : Fraser Cain ; Guest : Paul M. Sutter & C.C Petersen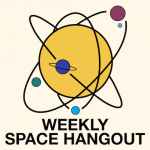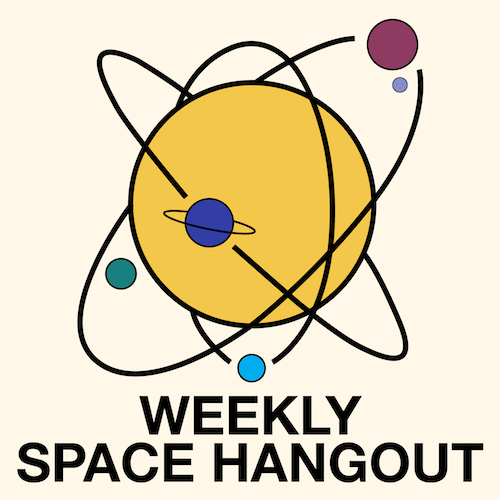 Title: Weekly Space Hangout: Incredible Stories From Space
Link: Cosmoquest: http://cosmoquest.org
You can watch the video in: http://youtu.be/ZOR-_ESnsMU
Description: This week's guest is Universe Today's own astrojournalist Nancy Atkinson, who is celebrating the release of her first book "Incredible Stories From Space: A Behind-the-Scenes Look at the Missions Changing Our View of the Cosmos." Nancy will share some of the highlights of the book and the amazing experiences she had interviewing and researching the people and stories in the book!
This Week's Stories:
People who we lost this year: Vera Rubin, Carrie Fisher, Piers Sellers, John Glenn.
Anti hydrogen is the same as normal hydrogen, just with the opposite charge.
Ceres had an ocean!
Can there be antimatter galaxies out there that we could see?
Some stories from 2016:
SpaceX had some successes, then failures.
Juno arrives at Jupiter!
Cassini is drawing to a close.
LIGO discovers gravitational waves.
Bio: Fraser Cain is the publisher of Universe Today
Special Guest: Nancy Atkinson ( http://www.nancyatkinson.com/blog/ / @Nancy_A )
Guests:
Dr. Paul Matt Sutter ( http://www.pmsutter.com/ & @PaulMattSutter )
C.C. Petersen ( http://thespacewriter.com/wp/ / @AstroUniverse )
Today's sponsor: This episode of "365 Days of Astronomy" is sponsored by — no one. We still need sponsors for many days in 2017, so please consider sponsoring a day or two. Just click on the "Donate" button on the lower left side of this webpage, or contact us at signup@365daysofastronomy.org
End of podcast:
365 Days of Astronomy
=====================
The 365 Days of Astronomy Podcast is produced by Astrosphere New Media. Audio post-production by Richard Drumm. Bandwidth donated by libsyn.com and wizzard media. You may reproduce and distribute this audio for non-commercial purposes. Please consider supporting the podcast with a few dollars (or Euros!). Visit us on the web at 365DaysOfAstronomy.org or email us at info@365DaysOfAstronomy.org. This year we will celebrate more discoveries and stories from the universe. Join us and share your story. Until tomorrow! Goodbye!