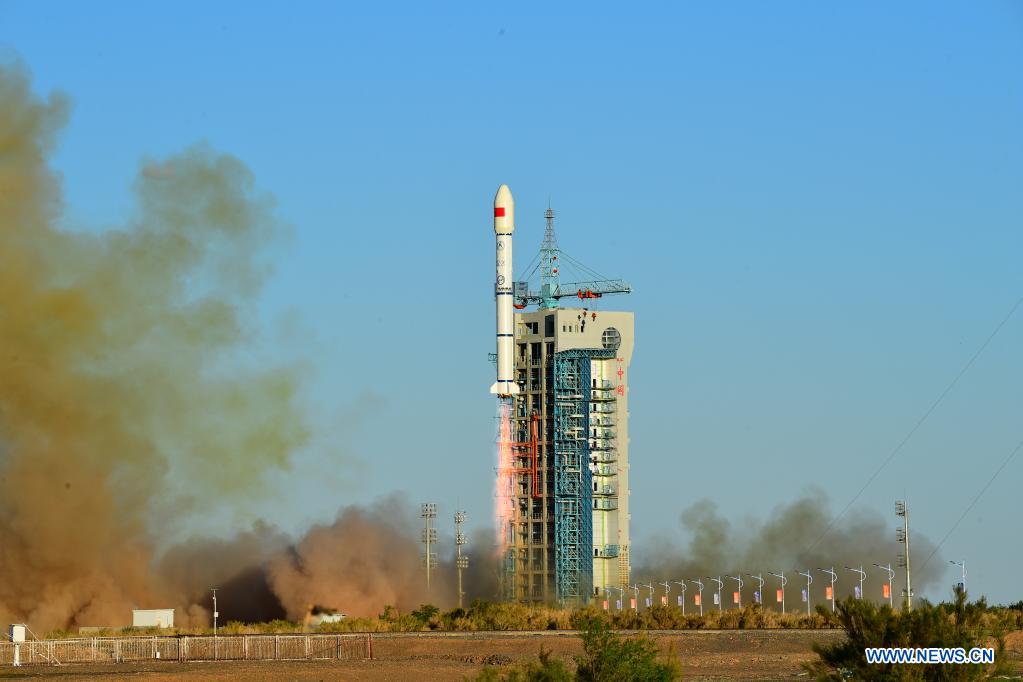 On August 24 at 11:15 UTC, a Chinese Long March 2C with a Yuǎnzhēng-1S third stage delivered three Integrated Experimental Satellites into polar orbit. According to state satellite manufacturer China Aerospace Science and Technology Group (CASC), they have a communication technology test mission.
This flight of the Long March 2C debuted two new features. This was the very first time a new, wider 4.2-meter diameter fairing was used. The usual fairing is 3.35 meters in diameter, matching the diameter of the rocket. These satellites apparently would not have fit into the standard-sized fairing and needed a wider fairing for launch. The rocket also used a new type of launch adapter to securely hold all three of the satellites on the upper stage.
And although it's not another first for this flight, it was only the second flight for the Long March 2C YZ-1S third stage. A total of twenty of these upper stages have flown — mostly to deploy Beidou satellites in medium Earth orbit — and several other versions exist for other Chinese rockets.
You know how we mentioned that there were too many rockets launched and not enough time? There were two other Chinese launches that took place during the break. Both were military in nature, and there wasn't much information about them other than the usual statements issued by the Chinese government for classified missions. Patreon members can read about what we do know about these other missions in our show notes.
More Information
CASC press release (Chinese)
CASC press release (Chinese)
CZ-2C and CZ-2D info page (B14643)
CZ-NGLV info page (B14643)