The #DailySpace brings you the universe at 10am PST / 1pm EST / 5pm GMT on twitch.tv/CosmoQuestX. Today's #spacenews includes the following stories: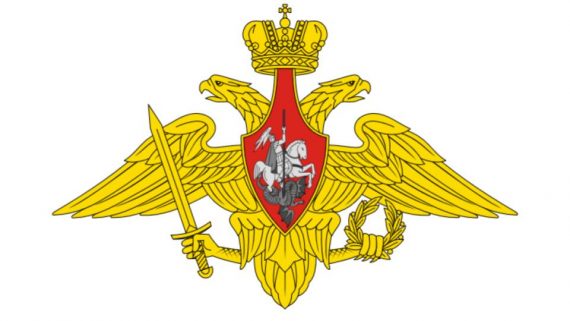 Russian Military Blagovest-14L on Proton-M – 5 August @ 21:56 UTC
The launch had been pushed back multiple times. Why? Not a clue. Couldn't quickly find an answer and because it's the Russian Armed Forces, I don't expect to be able to find a reason.
THERE WAS NO LIVE VIDEO. In fact, there's no real official media from this particular launch. I'm not joking — all photos and videos released as the official media for this launch WERE FROM OTHER LAUNCHES.
With military launches, sometimes the delays are real (mechanical issues, range violations, etc.) and then sometimes they are not. In other words, there's no guarantee that the original target launch date was ever really the target date.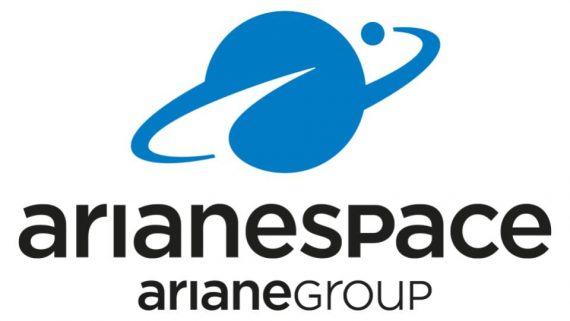 Arianespace Intelsat 39 & EDRS-C on Ariane 5 – 6 August @ 19:30 UTC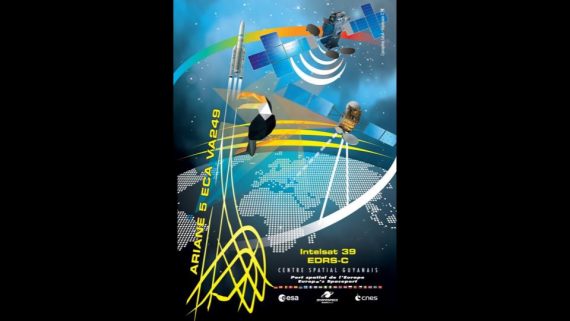 Both of the satellites are pictured, as well as the Ariane 5. There's a toucan (probably representing French Guiana launch site) and a rainbow.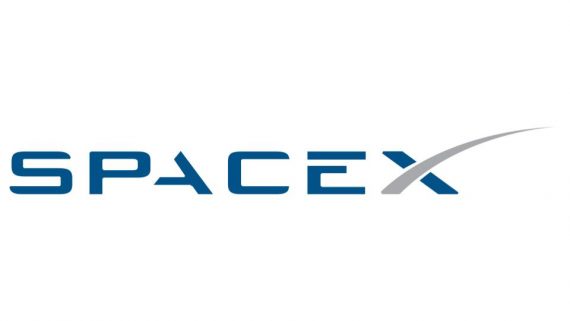 SpaceX Amos-17 on Falcon 9 – 6 August @ 23:23 UTC
Delayed from 3 August
Actually delayed to ensure an actual (potential) problem was fixed.
Early multi-use Block V 1st stage was not recovered due to the spacecraft's mass + GTO energy requirements.
BUT, video of catching a fairing half https://twitter.com/elonmusk/status/1158899839456800769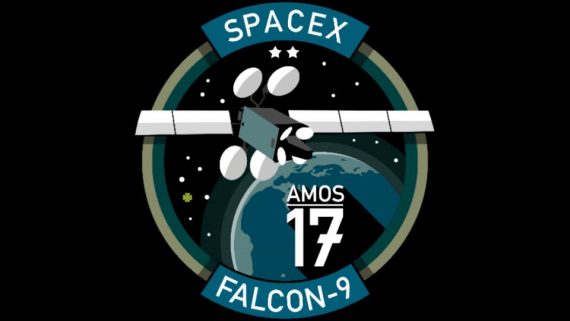 SpaceX Mission Patch for AMOS-17
17 total stars in the sky, with 2 of them larger than the others
Artistic rendering of AMOS satellite itself
Teeny tiny 4 leaf clover — for luck, on all Falcon 9 mission patches
Here's what I think the two larger stars represent: number of times AMOS has been a payload. 3 years ago, SpaceX was *supposed* to launch AMOS-6. But space is hard, and the payload was lost during a static test fire explosion on the pad.
Because of the loss, Spacecom had the option of receiving insurance money through a very circuitous route or a future free launch. They chose the free launch.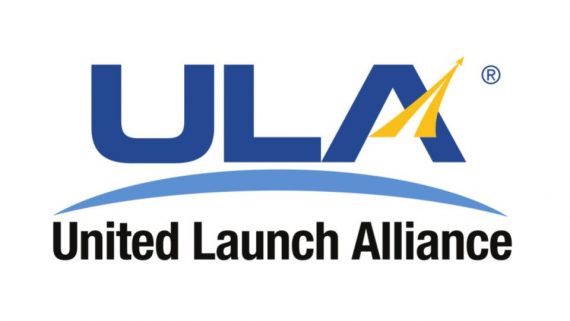 ULA AEHF-5 on Atlas V – 8 August @ 9:44 UTC — that's 5:44am Eastern time, and 2:44am West Coast time.
"We believe we're in a position, very shortly, to say that we can launch tomorrow night with SpaceX and (the Atlas 5 rocket with) Advanced EHF on Thursday morning," Schiess said.
The Air Force confirmed the range approval Monday afternoon, setting up the Space Coast for the fastest turnaround between two orbital rocket launches since May 1981, according to a launch log tabulated by Jonathan McDowell, an astronomer at the Harvard-Smithsonian Center for Astrophysics who tracks global space activity."
From https://spaceflightnow.com/2019/08/05/cape-canaveral-to-host-two-launches-in-36-hours-this-week/
An update from ULA on the 5th stated that "[t]he only concern for a launch weather rule violation will be anvil clouds from thunderstorms along a weak frontal boundary over north Florida."
'In the event of a 24 hour delay, conditions look even more favorable, with the primary concern remaining the anvil cloud rules from any lingering showers over north Florida from the remnants of the front,' forecasters say.
The probability of favorable weather during Friday's launch window is 80 percent."
2 hour launch window.
https://www.24live.co/live/GG7B9
First delayed from June 27th, then July 17h, and now soonish
1st delay: due to a vehicle battery failure discovered during final processing
2nd delay: due to an anomaly during component testing at a supplier which has created a cross-over concern
July 17 @ 11:12 UTC // 7:12am East Coast // 4:12am West Coast –> delayed from June 27th due to a vehicle battery failure discovered during final processing
2 hour launch window
Live stream link: https://www.youtube.com/watch?v=umKLZlYM1eU
Atlas V in 551 configuration (5 SRBs, 5 m fairing + 1 upper stage Centaur motor) – this is the 10th launch in this configuration & the 80th Atlas V launch overall since the 1st one in 2002
Launching "Advanced Extremely High Frequency" satellite #5 –> AEHF-5 for the Air Force!
"AEHF satellites provide highly-secure, jam-proof connectivity between U.S. national leadership and deployed military forces."
This is the 5th of 6 satellites for the constellation
This link indicates that the cost savings over the course of the block buy by the USAF saved them the cost of at least one brand new, built from scratch high-capability satellite, or else perhaps 1 – 2 off the shelf models including launch costs, for preference. Not too shabby! No wonder it won an award.
Re-highlighted, because whenever the military gets things don on-time & under budget, it's worth praising them in hopes they'll make it a habit. =D
The USAF application overcomes some of the down sides listed in the Wiki article via power, modulation & forward error correction schemes, as well as various spectrum usage techniques that ensure that interference seen in one place at one moment may not interfere with All frequencies at All moments. Also, the higher frequencies mean smaller antennas can be used, which means greater weight/cost savings in hardware for certain links which are much more mobile than in the past.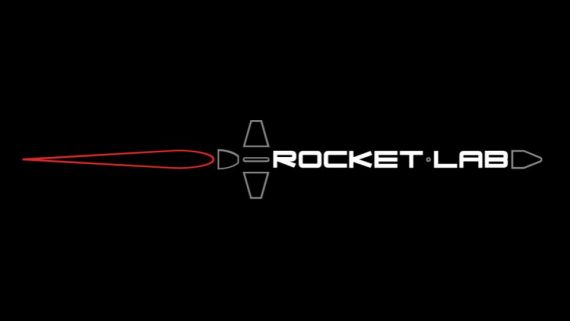 Rocket Lab "Look Ma, No Hands" (Unseen Labs, Spaceflight) on Electron – August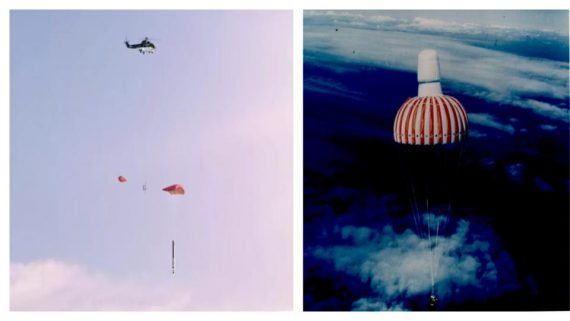 Electron Labs announces they will begin reusing their rockets via an aerial recovery method similar to the method used by the USAF to catch spy satellite film canisters returning from space during the Cold War.
Join us tomorrow for more Daily Space news – and keep mapping Bennu!