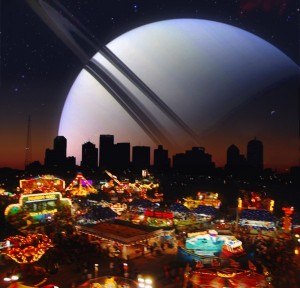 On the heels of the last Carnival of Space is a NEW Carnival of Space.
What's that? The Carnival of Space is a traveling list of the week's best astronomy blog posts as submitted by bloggers from around the world.
This week is hosted by our friend Ray Sanders at Dear Astronomer. Stories from around the space blogosphere include:
Europa or Bust,
primordial gravitational waves,
sunspot photography, and
SpaceX's plans for Mars.
Find out more about the Carnival of Space at Universe Today.